Amazon Launches The Echo Show 5 In India For Rs 9,000
It is a smart home hub with a 5.5-inch screen and an HD camera.
World's largest e-commerce portal Amazon has introduced its Echo Show 5 in India. This smart home speaker sports a 5.5-inch display and also comes with a 1MP HD camera. It will be available for purchase in India starting from July 18 via Amazon.in for Rs 9,000.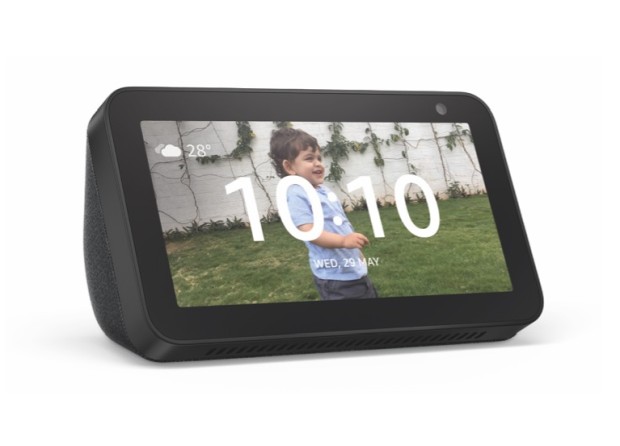 The Echo SHow 5 is powered by MediaTek's MT 8163 chip. The gadget has a 3.5 mm audio jack, a 1.6-inch active driver, and a mic. The company claims that the Echo Show 5 has a hardware switch that can completely shut off the mic and camera whenever you want. The gadget is envisioned as a kitchen companion to help you with recipes or grocery shopping. Or a living room buddy that can answer your queries. Thanks to its built-in stand, the Echo Show 5 can also be used for making hands-free video calls. Additionally, they can also use the 'drop-in' feature to check on their kids or parents, by instantly connecting to Echo Show 5 via the Alexa app – just like an intercom.
To address the privacy concerns, Amazon claims to have added a feature to easily delete your personal data. According to the company, saying "Alexa delete everything I said today" will delete all your conversations from the day.
TAGS: Amazon