Nikon's COOLPIX W150 Is A Trendy Camera For Photo Enthusiasts | TechTree.com
Nikon's COOLPIX W150 Is A Trendy Camera For Photo Enthusiasts
The W150 is marked by reliable performance, has user-friendly features and fun photo customization functions.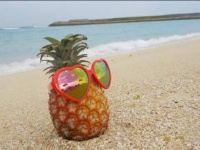 Nikon India Pvt. Ltd. a 100% subsidiary of Nikon Corporation launches COOLPIX W150, designed for families and trend-setters alike. It is a compact digital camera that offers superior water-and shock-proofing, the W150 is perfect for a variety of activities, with user-friendly functions suited for both adults and children.
Promising reliable performance across activities from travelling to playing at the pool or beach, the W150 offers 13.2 million pixels and Full HD movie recording with stereo sound, ensuring that every moment can be captured in impressive quality stills and videos anywhere, as it. In addition, the camera's Target Finding Autofocus, 3x optical zoom and 6x Dynamic Fine Zoom capabilities allow for quick focus on moving children even from a distance.
Sajjan Kumar, Managing Director Nikon India said, "Developing a product with greater ease of use is what we always desired. The W150 is an all-rounded tough camera that not only feels and looks good, but also delivers great images and videos for a wide range of users to preserve memories in a fun way."
"Not only is the W150 great for taking pictures, its ergonomic camera body is also aesthetically pleasing with rich colour variations to suit a range of user preferences. The colour variants of W150 will bring a pop of color wherever it goes," added Kumar.
Using the camera underwater is not a problem either – the camera is waterproof to a depth of 10 meters and is packed with underwater shooting capabilities. Underwater face framing ensures that faces can be detected under the water and photos are then automatically taken, saving you the trouble of submerging yourself into the water in order to frame the perfect shot. When the setting is
activated, the camera applies the appropriate image processing to correct distortion and ensure clear underwater images.
The W150 is highly shockproof and can withstand falls from as high as 1.8 meters so the fun can go on even if it is dropped accidentally during playtime.
Additionally, sharing your best memories has never been easier – images and videos from the W150 can be uploaded to social media and shared to smart devices at any time even while on the move, thanks to its compatibility with SnapBridge. This allows for automatic transfer of images to a smart device.
From playing at the beach to splashing around in the pool, the W150 promises reliable performance in a variety of leisure settings. Waterproof to a depth of 10 metres and shockproof from falls of up to 1.8 metres, this camera is hardy enough so that parents need not worry about their children using it while playing outdoors. The camera also has cold resistance down to -10 °C /14˚F and has superior dust-proofing capabilities, making it a truly reliable camera for use in any climate..
The W150 makes preserving the best moments even easier with the point and shoot mode. By simply framing a subject, the camera automatically recognizes the shooting conditions and judges what the main subject of the photo is. Target finding AF in this mode allows automatic focus on the main subject anywhere within the frame, so that you can compose the image in the best way possible.
Made for the everyday user, the W150 fits nicely into any hand, with its moderately curved form achieved by reducing the projections around the lens barrel, ensuring secure holding even while on the move or in the smaller hands of children. The camera also comes with rich colour variations to fit a wide range of user preferences. New pop colours and patterns – including the "Orange", "Resort" and "Flower" styles – have been added, along with the classic White and Blue versions.
Anyone can tailor the W150 to suit their own comfort – a user-friendly graphical user interface includes a menu screen with a simple design that is easy for first-time users to navigate. Four easy-to-operate buttons beside the screen allows for intuitive use and comes with an image lock function to prevent any unintentional image deletion by children.
Users can also creative and have some fun with how memories are framed, making perfect photos for scrap-booking and for the Instagram feed. The W150 contains several customizing capabilities for photos, with versatile scene modes and effects to decorate precious experiences beautifully. For an artistic keepsake, the picture-in-picture function allows users to juxtapose a chosen image against a different background, creating an image as if one picture was taken on instant camera film and placed in another background photo.
Users can explore their creativity using the "little planet" effect, which creates an image that looks like a small round planet. Or, users may also choose to take curve pictures, in which the camera makes the images rounder, much like a fish-eye effect.
For those looking to decorate their rooms with memories, the W150's Decorate function allows users to add a frame around images for a beautiful effect, perfect for printing out to decorate a room. Users may also choose to create a collage of their favorite photos in the Arrange Pictures function. For children's rooms, photos can be decorated with cute stamps such as hearts or stars as well.
The W150 also lets users easily share beautiful photos with friends and family conveniently at any time. The SnapBridge 2.5 support has new functions including centralized synchronization settings and improved accuracy of location data. This ensures constant connection between the camera and smart devices, and photogenic, high-quality images can be uploaded to social media anywhere, even while on the move.
Apart from being waterproof, the camera is perfect for capturing candid underwater moments. Users need not worry about poor lighting underwater – the Picture Play function allows helps to correct the blue colour of underwater photos, making subjects more beautiful and clearer. The W150 also applies appropriate image processing before shooting under water, ensuring that photos are not distorted by the water
Parents who do not want to get their hair wet can also capture photos of their children playing in the pool with ease – the underwater face framing function detects people's faces underwater, releasing the shutter automatically to capture shots with the Smile Timer function, so that parents do not have to be submerged in the pool to get the perfect shot.
Other Features include:
·An Image Lock function that allows users to restrict image deletion by simply holding down two of the buttons on the back of the camera at the same time
· A Welcome Screen which has the ability to change its background based on the number of images captured, and the time of day the camera is being used. It also has an added function that allows the user to select a photo they have taken and use it as the Welcome Screen
· A Smile Timer function that allows the camera to automatically release the shutter when it detects a smile on the face of a human subject
· An Exchange Messages function that allows one of the camera's users to communicate with another by recording and attaching voice messages to photos
· A Grading function that allows children and adults to rate or commend each other's photos and movies
TAGS: Nikon, Coolpix W150