Rumour: ASUS Rep Reveals The Existence Of A Nexus Tablet | TechTree.com
Rumour: ASUS Rep Reveals The Existence Of A Nexus Tablet
The slate will reportedly break cover at the end of this month at the Google I/O conference.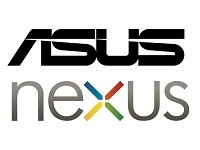 An ASUS representative at Computex 2012 has revealed that the ASUS Nexus tablet will break cover by the end of this month at the Google I/O conference. While the Nexus tablet was merely a speculation prior to this revelation, some alleged press shots of the device emerged last week. The tablet apparently makes use of DDR2 RAM to cut down on production costs. Needless to say, the tablet is supposed to be a low-cost device to combat the likes of the Amazon Kindle Fire.
Preliminary specs sheets have revealed that the tablet comes packed with a new 1.3 GHz quad-core NVIDIA Tegra 3 chipset. These specs have been backed by a leaked benchmark score. ASUS and Google are clearly targeting the iPad with this "low cost" offering, though there is no mention of the price. Although some might feel that ASUS has given away the surprise, this might have been a staged leak to build hype and excitement. It may also be a half-hearted attempt to take some attention off Apple's WWDC 2012 that kicks off today.

Either way, speculations have been confirmed now, and we look forward to knowing more about the Nexus tablet at Google I/O on 27th June. With Windows 8 tablets on the horizon and a low-cost iPad Mini being rumoured, it seems like Google wants to cash in on its large Android consumer base with a Nexus tablet. It looks like consumers will be spoilt for choice in the coming months.


TAGS: Tablets, Events, Android, I/O, ASUS, Google, Nexus, Chethan