vShare App Installer for iOS Android and PC Download
vShare was one of the first third-party app installers to be released in place of Cydia.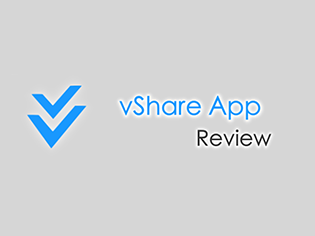 It used to be a Cydia source but with jailbreaks few and far between, the developers opted to make it available for all. Now we can download from thousands of apps and games, all free, along with plenty of other content. Read on for full download details.
How to Download vShare:
vShare is primarily an iOS installer but it has been given support for Android devices too. Pick your method and follow the guide.
Method 1: iOS
Using the Safari browser on your device, go to the Official website of the vShare app. Now tap the download button (above)
Tap Install on the page that opens to give the profile permission to install
When Settings opens, tap Install Profile and type your passcode
When Safari opens, tap Install and then Install to confirm
Settings opens again, tap Install>Next>Done on each page as it opens
Wait; when you see the app icon on your home screen, the installation as successful – if the icon doesn't appear, repeat the steps.
Method 2: Android
This requires you to install the vShare .apk file on your device
Open Settings on your device and tap Security
Enable the Unknown Sources option. If you don't, vShare cannot be installed
Tap the button from the link above to download the .apk file on your device
Find the file and open it – look in Downloads
Tap the .apk file to install it
When the app is installed, the icon is on your home screen
Note: You can also use your PC to install the app installer; read the Helper guide for more details.
How to Use the vShare App:
The app installer is easy to use:
Open the app by tapping the app icon
Choose your app category
Find an app or game and tap on it
Follow the on-screen instructions to download
App Features:
The developers helpfully put all their content into useful categories, making life much easier for you:
App Store – plenty of iOS apps and games
Exclusive – Not found in any official source, includes tweaks, emulators, screen recorders like AirShou, media streaming apps and more
Tweaked Apps – some of the best stock apps tweaked with new features
Modified Games – top-selling games modified with extras and all in-app features unlocked
Frequently Asked Questions:
We get lots of questions about vShare and these are the most popular
Why Use a PC for installing vShare?
Because it is a much easier method and it reduces the risk of flashback of the apps you download
How Do I get vShare Helper?
Using your desktop browser, go to the official vShare website and download vShare Helper – it only supports Windows right now.
One of My Downloaded Apps Crashed – What Do I Do?
Open the vShare app settings and tap the Reauthorization button. Follow the on-screen steps and it should work. If it doesn't, delete the app and install it again through vShare
The "Install" Button Doesn't Work on My Downloaded Apps
Clicking the Install button should bring a message up on the screen to confirm the installation. If this does not appear, go to your home screen and you should see an icon with the installation process. IF clicking on Install a few times has not worked, try rebooting your device and then having another go.
How Do I Trust Enterprise Apps?
Very easily:
Open Settings>General
Tap Profiles
Go to the Enterprise section and tap on the name of the distributor
Tap on Trust and then tap Trust again
Your enterprise apps will work
I Have an Android Device - How Do I Allow Unknown Sources?
Again, very easily. Open your Settings App and go to Security. Find the Unknown Sources option and enable it. This is the only way to allow third-party .apk files to be installed on your Android device.
There you have it. vShare is well worth trying given that it's free and offers so much content. Download it and follow us on Facebook for all the latest apps and tips.
TAGS: vShare, Cydia, app installers