Best VPNs for India: our top 3 choices
Just as in other countries and regions, Indian internet users require VPNs for various services.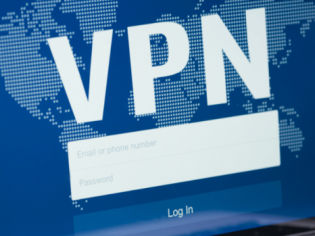 Most importantly, VPNs will help them secure their browsing sessions as they provide secure tunnels to access the intended servers. VPNs also help Indian users to access geo-restricted content. Most entertainment channels such as Netflix and Hulu and other contemporary forums are often restricted to specific regions. With the best VPN for India, you can comfortably access sites and content that is blocked from Indian users and enjoy.
India has recently been listed as having 'partly free internet'. Through this, the government may knowingly monitor its citizens' online activities in a bid to gather data secretly. This poses a serious privacy threat and requires one to use a VPN while using the internet. The use of public Wi-Fi in India also poses a threat to the online security and privacy of users. With such networks, hackers can easily masquerade as users in a similar network connection and can easily steal sensitive information from other users. With a VPN on your device, such malice can be prevented even beforehand.
Indian gamers can also benefit massively from the use of VPNs. Often, gamers experience the ever-annoying throttling and lagging whenever they are in action. Getting an appropriate VPN for your PlayStation, gaming PC, or Xbox One significantly eliminates lag and equally reduces ping by facilitating faster connection to alternative servers.
Top 3 Picks for India's Best VPNs
With India having the largest diaspora in the world, and not forgetting that Bollywood is the largest film industry there is, we cannot underestimate the importance of Indians having the best VPN on their devices. The Indian television industry is also large in terms of viewership and output, which means there is so much to be watched by those in the diaspora. Sadly, some of this content can only be viewed by users within India.
For these reasons, we have come up with a list of the best VPNs for Indian users based on their security properties, price, and the location outside the Five, Nine, and the Fourteen eyes alliance countries. Read on!
1. NordVPN
Located in Panama, NordVPN is regarded by most users and reviewers as the best VPN in the market today. It rightfully deserves all the positive reviews and ratings due to its exceptional features. With all the tests subjected to it, NordVPN comfortably passes all of them. From the fact that it is registered in Panama, a country that enjoys no-data retention laws great internet freedom, you can be sure it covers all aspects of data security and privacy.
NordVPN combines other features with the AES-256-CBC cypher to come up with an impenetrable system. This VPN also boasts of over 5,000 servers in more than 60 countries. Indian users can, therefore, access tons of geo-restricted content, be it the famous UK Netflix or Zee World for those in the diaspora. NordVPN can be used on several devices in a family setting as there's an allowance for six simultaneous connections. Its pricing is fair—anyone can afford using it. With a 3-year plan, you can pay as little as $2.99 per month.
2. Astrill VPN
As earlier pointed out, gamers also need VPNs for seamless gaming sessions. With this VPN comes the solution to their lagging and throttling problems. It may not be the perfect all-rounder VPN in the market but is an excellent pick for those interested in a fast internet connection, especially in rural areas.
As with NordVPN, Astrill is also feature-packed, with the AES-256-bit encryption, DNS leak protection and a kill switch all in its arsenal. It also allows users to use OpenVPN or IKEv2 which are optimized for desktop and mobile respectively. Astrill VPN is located in Seychelles, and users are guaranteed no-data retention and no-log policies, which means that your data cannot be retained anywhere. Gamers and torrent lovers can, therefore, go about their business without having to look over their shoulders. Subscription plans for this VPN include a 1-year plan that costs $5.83/month, a 6-month plan costing $6.66/month and a 3-month plan that costs $9.98/month.
3. ExpressVPN
ExpressVPN without a doubt ranks highly among the list of VPNs available in the market for its robust cybersecurity features. Despite its expensive subscription plans, ExpressVPN guarantees you reliability and efficiency. This VPN is air-tight, making it an excellent choice for unlocking geo-restricted content such as Hulu and Netflix. Its security features match those of NordVPN. Further, ExpressVPN is registered in the British Virgin Islands, and users can be guaranteed zero 5/9/14 eyes alliance monitoring. Its only downside is its expensive subscription plan, with a monthly subscription going for as much as $8.32.
Conclusion
Privacy and cybersecurity are issues of concern in India as in any other country or region. For users to stay safe from hacking and data theft, VPNs are no longer an option but an obligation. Getting the best VPN guarantees users online safety as well as other services such as unlocking of geographically blocked content. From our review, NordVPN would be the best for users for its excellent features and considerable subscription plans.
TAGS: VPN