Sony Introduces Flashy Bluetooth Party Speaker | TechTree.com
Sony Introduces Flashy Bluetooth Party Speaker
The high base speaker comes with a strobe light.
Sony has introduced a bass heavy wireless speaker, the XB501G. It is designed to minimise the vibrations and interferences.
It is ideal for pool parties, as the speaker is water resistant. You don't have to protect it against dust either. Its compact, rounded design, full range speaker unit on the front and passive radiator on the rear, gives tunes a deep and punchy sound. The strobe lights adds to the party effect further.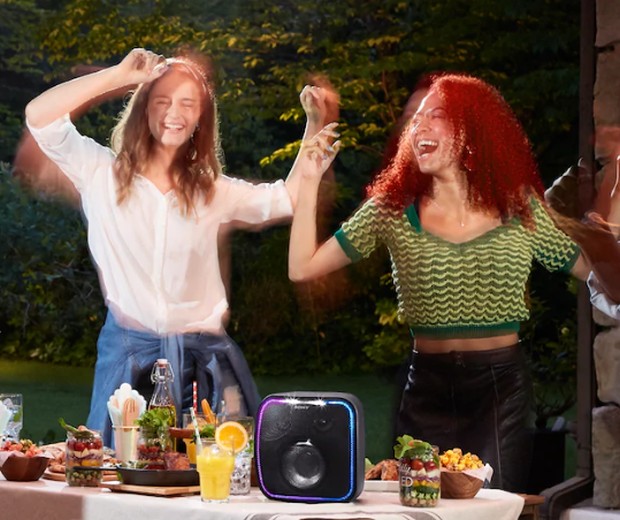 The speaker can provide up to 16 hours of battery life. You can also charge your smartphone with USB Type-C cable. The XB501G can be mounted on a tripod so your speaker can be elevated, and the sound pressure can easily reach people whether sitting and standing. The wireless speaker is priced at 300 dollars and is expected to hit the stores "soon".
TAGS: Sony