BlackBerry Key2 LE Breaks Cover At IFA 2018 | TechTree.com
BlackBerry Key2 LE Breaks Cover At IFA 2018
The handset features a physical QWERTY keyboard and dual camera setup.
If the physical QWERTY keyboard is still your thing, then you might want to consider the BlackBerry Key2 LE. The handset is manufactured by TCL, a company that holds license for BlackBerry branded devices. The phone fuses iconic BlackBerry physical keyboard with the most popular smartphone platform Android.
The phone has an elegant Series 7 aluminum frame for durability. The rear has a rubberised finish with a diamond pattern that adds to the premium feel. The handset has a 4.5-inch touch display. The Key2 LE is powered by Snapdragon 636 chipset. It comes with 6 GB of RAM. It is offered in 64 GB and 128 GB storage variants. This is the first BlackBerry handset to feature dual 12 MP rear cameras.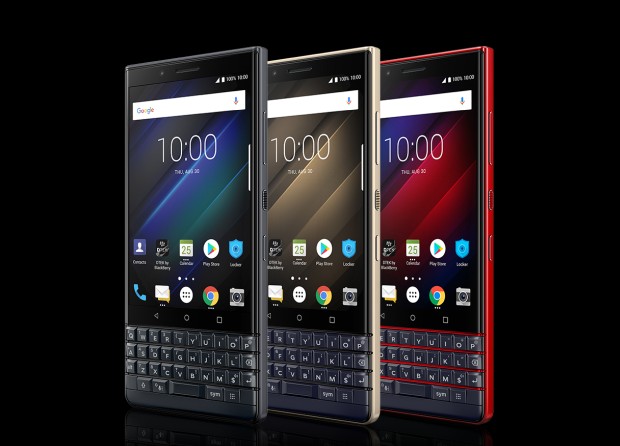 On top of Android 8.1, the phone offers BlackBerry's security and privacy features. It comes preloaded with DTEK by BlackBerry application that removes the complexity of security by providing an 'at a glance' security meter. This shows the overall security rating of your device and provides a simple way to view how apps may be accessing your data and manage app permissions.
The keyboard comes with multiple improvements over its predecessor. For starters, the key height on the BlackBerry Key2 has been increased by 20 percent for a more comfortable and accurate typing experience. It now has a new matte key finish and fret design. The company has also added a new Speed Key. It lets you assign shortcuts to multiple tasks. No longer do you have to return to the home screen of your smartphone or search in an app folder to access the apps, contacts and functions you use and communicate with most. Just press Speed Key along with any of your customizable 52 shortcuts to instantly access your frequently used apps, call a favorite contact, or access other immediate functions.
The BlackBerry KEY2 will begin shipping globally beginning this month with the suggested retail price starting at $649. At this point, there's no information on its Indian launch date.
TAGS: Blackberry