How You Can Get Money Smart with MoneyTap | TechTree.com
How You Can Get Money Smart with MoneyTap
Here are 10 Financial Tips for Getting Money Smart with a Credit Line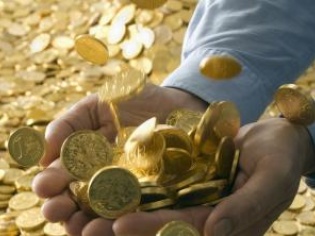 Making smart financial decisions is a good way to save and grow your money, and may in fact be the only way. Learning how to do this is important not just for achieving your long-term goals but also for managing your day-to-day expenses most effectively. And, it isn't just about how you use cash, but also credit cards and personal credit lines.
With MoneyTap, India's first app-based line of credit, you can enjoy the benefits of various forms of credit in a single product. Whether it's paying for ongoing expenses on time, meeting urgent financial requirements or investing in a long-term goal, this personal line of credit can help you with money management.
10 Financial Tips for Getting Money Smart with a Credit Line
Here are 10 easy ways to make smarter financial decisions and leverage a line of credit:
Stick to a Budget – To control unplanned spends, create a budget for recurring monthly expenses, and stick to it. Take your earnings and basic spending needs into account, such as groceries, rent, utilities and transportation, and include an allowance for leisure, dining out and other activities as well.
Pay Bills on Time – A late payment fee or penalty may not seem very high, but it's an unnecessary cost with no value addition. Fees and charges add up over time, especially with credit card bills where they also incur interest. A credit line can help you pay these on time if you're short of funds.
Keep a Safety Net – An emergency fund acts as a financial safety net in times of need, and a revolving credit line with a no usage, no interest feature is the perfect backup. It keeps you from struggling to get high-interest emergency loans for unplanned expenses such as medical bills or home repairs.
Plan Your Cash Flow – While many financial transactions can be made online, you need to keep some funds for smaller expenses or cash-only transactions. Avoid using your credit cards for cash withdrawals at high interest rates. Instead, use a line of credit to borrow funds at more affordable rates.
Consolidate Your Debt – If you have multiple credit cards and loans, managing repayments can be a problem. You may also be accumulating extra fees and interest. Look for low-interest debt consolidation loans or use a line of credit like MoneyTap to make expensive debt more affordable.
Use EMIs to Pay – When you make a major purchase such as a laptop, smartphone, home appliance, furniture or used vehicle, use flexible EMIs to your advantage. By shopping with a line of credit, you can avoid wiping out your savings and make repayments at your own pace.
Shop for Options – Don't ever make the mistake of buying something, especially an expensive item, without shopping around to find the best price. This is easiest when you're shopping online, since you can compare prices from different websites and apps in one place before you buy.
Invest Your Money – Making the right investments is the most effective way to help your money grow, and the earlier you do it, the better. If you have access to funds from a line of credit, you can make sure that you don't miss out on investment opportunities that are time-bound.
Use Deals & Discounts – There are many websites and stores that offer seasonal deals and flash sales on a wide range of items. If you need to buy something and it's available on a discount, being able to borrow against a credit line is a good way to make the most of limited-time deals.
Start Bulk Buying – Certain items used all the time, like non-perishable foodstuff and household supplies, are not going to be wasted if you bulk buy. But, you will save a lot of money by stocking up on larger quantities of these essentials rather than heading to the store when they run out.
Using MoneyTap's line of credit the smart way can help you balance expenses and earnings, avoid late fees and other penalties, consolidate multiple high-interest loans, and do much more. Remember, even small savings add up over time! Apply for a MoneyTap Personal Loan 2.0 now.
TAGS: Money Transfer