Why HTC Vive Pro is not for you
With companies battling it out to secure a leading position in the consumer electronics market, HTC recently launched the enhanced version of the Vive series virtual reality (VR) headset. Vive Pro VR headset, unlike its predecessor, is not meant for gadget lovers.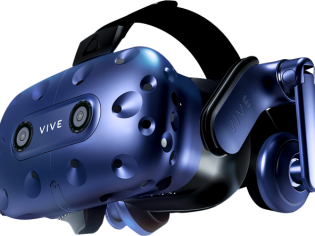 It is meant for those who have a lot of throwaway cash and do not mind playing a guinea pig for the sake of technology. The headset boasts higher resolutions as well as integrated headphones, but HTC didn't put much thought into the pricing of the device. At $800, the product is already highly priced, and despite the expenses, the package doesn't include controllers and sensors.
Reasons for not choosing HTC Vive Pro
Expensive and lacks essential accessories
Let's be honest; virtual reality is not ready for everyday use and entertainment. Although there are a number of VR game titles that can be enjoyable at times, VR as a whole is still taking baby steps. Purchasing an $800 VR headset with no practical use for it is basically insane. The product is expensive when viewed in terms of both features and accessories.
Tethered design
The tethered headset of the HTC Vive Pro is a pain to use, and this is one of the primary things that ruin one's VR experience. It is actually very problematic to move around, and chances are, one might even trip on the cable. PC gamers might refrain from buying the device until HTC comes up with a wireless version.
Pocket pincher
The retail package for the HTC Vive Pro does not comprise of controllers. So when one decides on buying a new VR headset, it is best to opt for the older Vive instead of the new one. Two controllers for Vive would cost $130 each and two sensors at $135 each, amounting to $1030. On the other hand, if you choose Vive pro, the total money you will be spending is $1330. If you aim at economizing, it is better to stay with the older VR headset.
Availability of other options
One can choose pocket-friendly headsets that come cheap in comparison to the HTC Vive Pro. If you already have a PS4 with you, you can definitely go for the Sony PSVR headset, which will be a better alternative in terms of price as well as performance. It might not be as high-end or as technically advanced as that of the HTC, but it gets the job done!
Oculus Rift is an excellent alternative for one's access to the PC games. Even the simple Google Daydream headset and the Samsung Gear headset are nice products for using through mobile phones. All are great options if one plans on saving some dough! On the bright side, these products are wireless, making them an ideal choice for serious gamers and enthusiasts.
Resource intensive
The HTC Vive Pro demands more from your graphics card. It boasts of a 2600 x 1800 resolution that is about 78% more than that of its predecessors. When paired with a PC, it imposes an extra load on the hardware, rendering the output disappointing even after spending so much money. The solution to the problem lies in upgrading the hardware, namely the Graphics Processing Unit, which does not come cheap. In some cases, users prefer adding a powerful GPU in their rigs as well in order to notch up the performance. In all, it's a great deal of money down the drain just to play some rough-edged, half-baked VR game. Not a good idea!
TAGS: HTC Vive, Gaming Technology