Cloud Revolutionizing The Way We Test Software And Automation | TechTree.com
Cloud Revolutionizing The Way We Test Software And Automation
Automation processes can help you achieve the overall quality of testing without spending a lot of dough.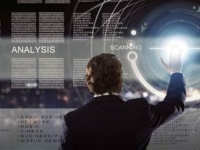 In the competitive market, software companies often run on a tight budget. This drives many organizations to cut corners around software testing. It might sound like a good idea in short time, but turns out to be a bad move in the long run. Thankfully, automation processes can help you achieve the overall quality of testing without spending a lot of dough.

What we must remember is that not all automation processes are made equal. Choosing a wrong automation service may not yield positive results. This is where Crestech's solutions come to the rescue. The company implements customized test automation strategy based on client's requirement. It also takes the available resources into consideration. Its plans can fit everything from a start-up to behemoth.

To make the process more flexible, Crestech is now offering cloud-based software and automation testing tools. With its solution named OpKey enables collaborative automated testing on web, mobile, Salesforce, EBS, and Oracle and more from a single platform. This helps Agile teams to test automation platform to create reliable automation tests significantly faster and maintain them painlessly.

Crestech claims that OpKey is capable of offering you cost savings of up to 40 percent besides giving you the flexibility. That's a huge saving for any organization looking to keep the testing budget under control. What's more, it allows you to develop scripts for mobile apps and web apps without writing a single line of code. It is also possible to automate complex enterprise web applications with minimal effort using our Smart Recorder. Changes can be immediately tested locally or across over 50 OS-browsers on cloud.

Little wonder then, major pharma enterprise based in the US and large European telcos are already using OpKey as their test automation solution.
TAGS: automation