Bragi Launches The Dash Pro And The Headphone In India
Bragi Products To Be Available Through Headphone Zone
Audio company known for the world's first 'Hearable', Bragi, has announced the launch of its product suite in India for the first time.
According to a recent press release, Bragi's two signature products, The Dash Pro and The Headphone, will be available through Headphone Zone starting November. The Dash Pro, named Hearable of the Year by trade industry publication Wareable, will retail at Rs. 27,999. The Headphone, seen by many in the industry as a better-designed, more astetically pleasing alternative to Apple's AirPods, will retail at Rs. 12,999.
"We are happy to work with Indian distributor Ferrari Video and its retail brand Headphone which are leading consumer electronics companies in India. We are looking forward to establish strong branding in India. While Bragi has established strong partnership with IBM Watson (AI), Amazon (Alexa skills integration), Starkey, iTranslate and many more, we are thrilled to bring the perfect consumer experience to India.
Technically speaking, the Dash Pro offers professional grade Bluetooth connection quality and amazing audio without interruption. A simple one-touch setup connects Android, Apple or Windows devices in a matter of seconds. The Dash Pro carries up to five hours of battery life on a single charge and five charges (up to 30 hours on the go), also best in the true wireless category.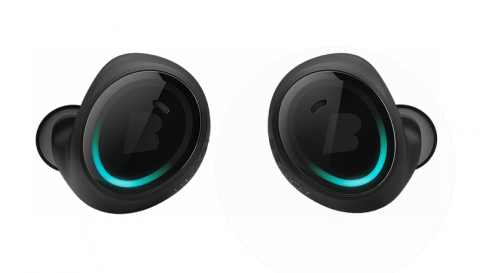 Knowles Balanced Armature Speakers deliver premium sound in an ultra-small package to enhance comfort and listening pleasure. Knowles Versant advanced voice technology helps deliver clearest possible hands free communication and voice commands in the most adverse situations, reducing the need to look at a second device. There is an advanced audio codec with reduced white noise and new foam tips for stronger bass and a better seal. Bragi FitSleeves are also included with The Dash Pro.
On the other hand, the Headphone can be connected to any Bluetooth device, including the headphone-jack free iPhone 7, 8 and X. Users can switch between music tracks, take phone calls in challenging environments with Versant™ advanced voice technology, activate Audio Transparency and deliver voice commands, all without having to look at a screen.
Three different FitTip sizes mean a comfortable, secure fit for all. With up to six hours of wireless battery life per charge, the Headphone uses Knowles balanced armature speakers to let users listen to their inspiration while on the run, in the car, or on the town. Like The Dash Pro, The Headphone also boasts an audio transparency feature that allows sound to pass through, or cancels out what the user doesn't want to hear.
TAGS: Bluetooth Earphones