Gionee Launches Eight Smartphones With FullView Display In China
M7 Plus is claimed to be the first Chinese brand phone to offer wireless charging and artificial intelligence.
Gionee has recently unveiled eight new smartphones dubbed as S11S, S11, S11 lite, M7 Plus, M7, M7 Power, M7 mini, and F205 in China and other global markets, each featuring a FullView display. According to a recent press release, Gionee is the first mobile phone manufacturer to offer this breakthrough technology on every product in its portfolio.
The company launched its new lineup at the Gionee Global Product Launch Event – Winter 2017, in Shenzhen, China.
"Gionee's strategy of producing a complete line of FullView display smartphones is also a strategy of product innovation and product differentiation," said Gionee Chairman Liu Lirong during his speech.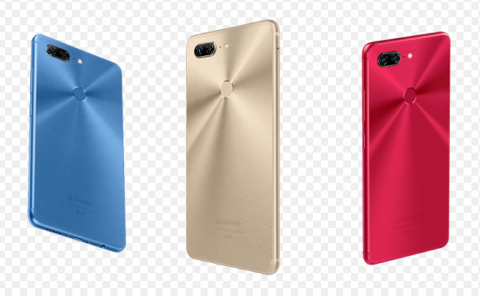 He also added, "In addition to features like long battery life, security, and quad-camera photography, we will also be carrying forward other hallmarks of Gionee products. These include innovative functions, materials, and interactive experiences. Gionee will continue to make breakthroughs. This is how our products embody Gionee's brand philosophy of 'technology for a better life."
Technically, Gionee equipped the S11 with its four camera that include 16MP + 8MP dual camera in the front, 16MP + 5MP dual camera in the rear, while on the other hand, the S11S features a 20MP + 8MP fixed-focus dual camera in the front and 16MP + 8MP auto-focus dual camera in the rear.
Gionee's new M7 Plus comes with a 5,000 mAh battery and 6.43 inch size display screen coupled with 6 GB RAM and 126 ROM. It is also claimed to be the first Chinese brand phone to offer wireless charging, the first to have artificial intelligence, and Automatic Speech Recognition to cancel orders, and provide fast payment with a single touch.
TAGS: Gionee