X-Mini Launches Wireless Speakers In India | TechTree.com
X-Mini Launches Wireless Speakers In India
The price ranges all the way from Rs 3,490 and goes up to Rs 39,990.
Homegrown professional portable audio brand X-Mini has today announced the launch of its new range of wireless speakers in India, with price range starting from Rs 3,490.
X-Mini Click 2, XoundBar, KAI X Series, and Infiniti are the recently launched wireless speakers by the brand, and the price tags are Rs 3,490, Rs 4,990, Rs 5,990 / Rs 7,990 / Rs 9,490 (KAI X1, X2, and X3), and Rs 39,990 respectively.
Speaking about these speakers, Ryan Lee, Co-Founder and Chief Executive of XMI which is the mother company of X-Mini has mentioned, "Music is a big part of everyday life, from day-to-day routines to specially created moments. There are times we would like to amplify that feeling or mood through music with others and that's why we have designed a wider range of speakers to cater to varying tastes in music, as each is fine-tuned to suit different genres."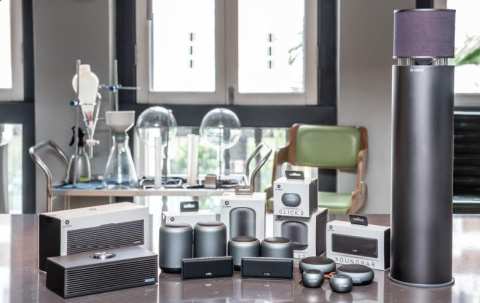 He has also added, "Being audiophiles ourselves, we place the same level of demand on quality for our products as if we were consumers. We designed every part of every single product ourselves – from the placement of the bass ports and driver sizes to the stunning design of each product – that's how serious we are about reproducing music the way it was meant to be heard without compromising on true portability."
According to a recent press release, the X-mini CLICK 2 is specially designed to create more depth of sound in a compact size, while XoundBar can be customised with flatter drivers so that despite its slim profile, it can deliver a fuller range of sound frequencies so the high and low notes of the music can be distinctly enjoyed. It is also IPX 4, splash-proof certified.
Moving further, KAI X Series offers a battery life of up to six hours for the X-mini KAI X1 and eight hours for the KAI X2 and KAI X3. Finally, the Infinity moves away from the conventional directional audio system, housing four drivers, one dedicated subwoofer with built-in DSP and DPAC audio technologies.