Meet HoiChoi: Netflix For Bangla People | TechTree.com
Meet HoiChoi: Netflix For Bangla People
Offers original web content and over 500 movies to choose from.
Meet HoiChoi: Netflix For Bangla People Kolkata based SVF has launched Hoichoi content streaming app exclusively for Bangla speaking population. With first and second language speakers taken into account, Bengali takes the 8th spot on the list of most spoken languages in the world with over 160 million speakers.

While regional content platforms aren't really new, it is the dedication that sets HoiChoi apart in this space. While most streaming services are simply known to aggregate content, SVF stands out with its original web content. Sure, the strategy is inspired by Netflix, but SVF has managed to pull it off very well. Covering genres such as Thriller, Drama, Horror, Romance, and Comedy, HoiChoi has a great selection of shows to offer. The biggest highlight, of course, is India's Sherlock Holmes, Byomkesh.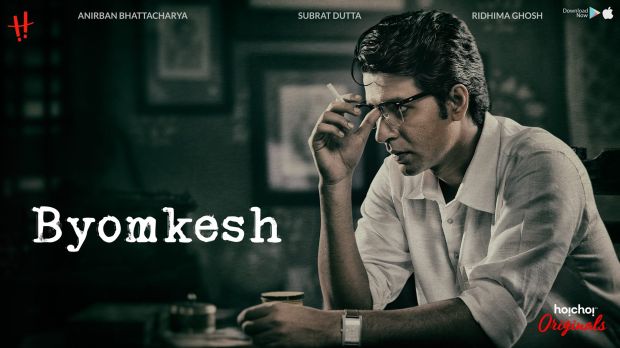 Although made of web, the production quality of these shows is incredibly good. The lack of new ideas and over-reliance on sequels in Hollywood and mainstream US networks, helped Netflix grow. Similarly, HoiChoi's quality content can help it win viewers over traditional mediums. In fact, from what I have seen so far, it is clear that these creators understand the art of film better than the bloated yet hollow Bollywood.

SVF has been in the film business for over two decades. The company has produced over 110 films including critically acclaimed 'Chokher Bali', 'Raincoat', 'Memories in March', and 'Chander Pahar'. It effectively uses this experience to produce its own shows. Not all, exclusive content is produced by them though. But the company works closely with the production houses. In addition to these new shows, Hoichoi offers a catalogue of over 500 Bengali movies including some masterpieces from Satyajit Ray.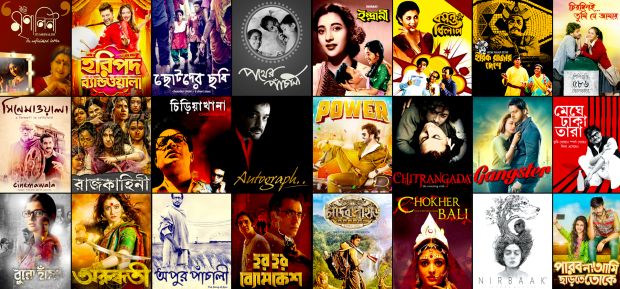 Another high point for Hoichoi is its incredibly polished app. It offers neat UI and excellent performance, which is quite a rare feat for a domestic app. Like most streaming apps, HoiChoi works on multiple platforms including Android and iOS. You can access it on desktop browser too. It is compatible with Chromecast and AirPlay. And soon, it will be coming to Apple TV, Amazon Fire TV, and Roku. Other notable features are offline viewing and English subtitles. The latter comes in quite handy if you don't understand Bengali, but wish to explore the content. Within a month of two, the app will be updated with music streaming feature with over 1000 Bengali songs to star with.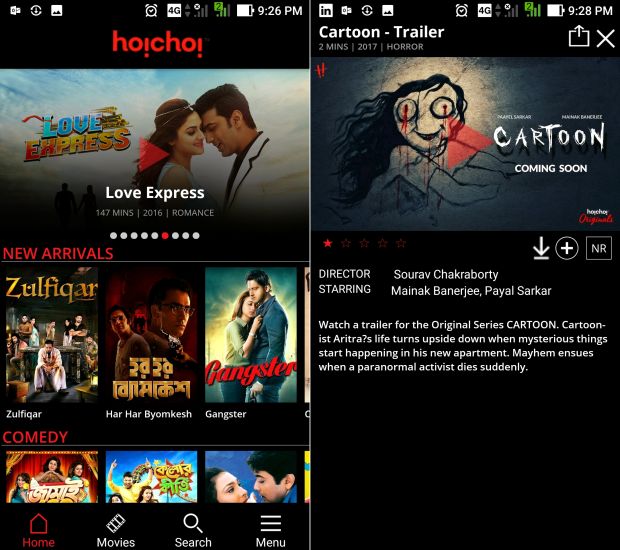 HoiChoi is totally devoid of advertisements. Instead, you pay for Rs 149 for 3-month subscription, or Rs 249 for 6 months, or Rs 399 for a year.
TAGS: streaming