Multiple Leaks Surface Online Ahead Of Apple Event | TechTree.com
Multiple Leaks Surface Online Ahead Of Apple Event
iOS Developers have come across a number of information, thanks to the iOS 11 which was leaked over the weekend.
Apple is all set for the event and fans from across the globe are waiting for some of the biggest announcements by the Cupertino tech giant. But wait, it looks like there are a number of leaks pertaining to Apple's event today and the upcoming devices, thus leading to the question — Will Apple actually have anything new to say in the event?
While that can be actually known only when we witness the event, these leaks are pretty interesting, and seem to have also made many Apple fans frustrating as they have spoiled the excitement.
However, it is our duty to let you know what these newest leaks are, and here we go!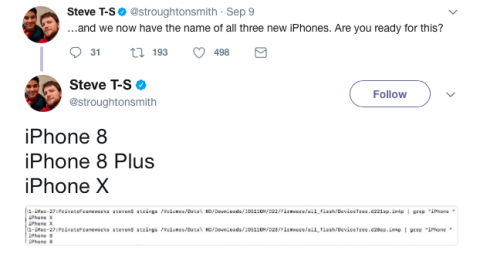 First and foremost, it looks like Apple will be naming the three iPhones being launched today as iPhone X, iPhone 8, and iPhone 8 Plus. This comes via a tweet shared by an app developer Steve T-S (@stroughtonsmith) after the latest Apple iOS 11 got leaked this weekend.
In-fact, it is also said that the upcoming iPhone X will be featuring a 'split' status bar, which may turn out true for all probable rumours of iPhone X featuring a giant front-facing camera module, which obviously takes up a large portion of the phone's front-top portion.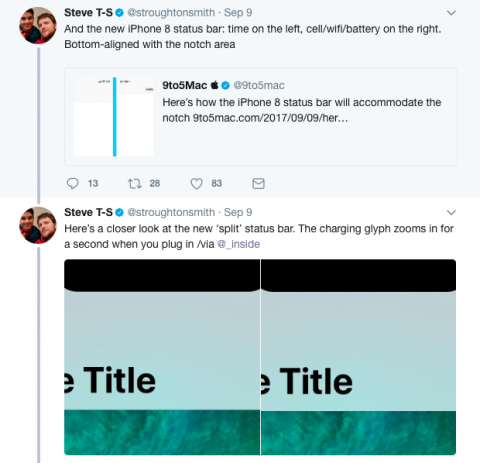 And, we also reported earlier that Steve T-S also tweeted about the A11 mobile chip being launched in the event which will be powering the upcoming iPhone devices.
While Steve T-S has tweeted a lot about the upcoming iPhones and other devices, it looks like he was not the only one. There were others like Longhorn (@never_released) who tweeted about iPhone X featuring a USB Type C port instead of the company's proprietary lightning port.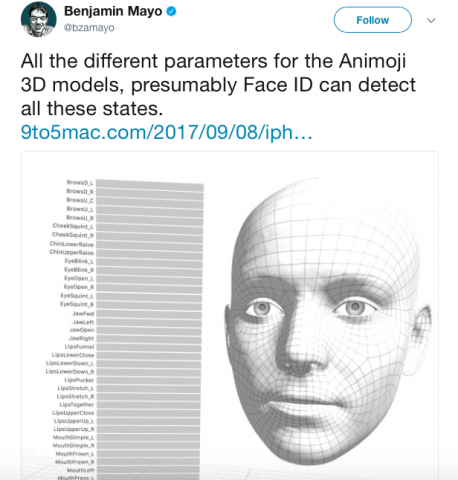 Benjamin Mayo of the 9to5Mac shared about the Face ID camera claiming that it isn't just about security. The feature would be offering its users ability to create custom animated messages with your own voice. In-fact, he has also mentioned that they would be reflecting your facial expressions as well. Pretty interesting!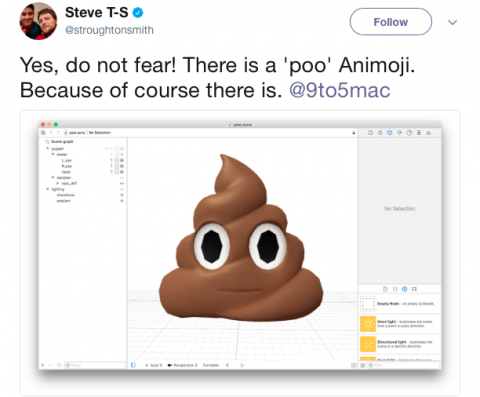 And, Steve T-S added further by tweeting about the 'Poo' Animoji as well.
TAGS: Apple, iPhone 8, Apple iPhone, iPhone X