Acer Launches Two New Projectors At IFA 2017
While VL7860 is said to be best suitable for home cinema enthusiasts, the P8800 will find its places in public venues and larger rooms.
Acer has, yesterday, unveiled two new projectors, the Acer VL7860 for the home cinema enthusiast, and the Acer P8800 for public venues and larger rooms.
Technically speaking, the Acer VL7860 support a wide color gamut of 110% of the Rec. 709 color space and is Rec. 2020 (also known as BT.2020) compatible, ensuring cinema-like color accuracy. The VL7860 is capable of producing a 120 inch 4K UHD display with 8.3 MP on screen, which is touted to be possible because of the XPR technology from Texas Instruments.
The Acer VL7860 is also claimed to be the world's smallest 4K UHD laser projector, with a compact design that allows users to enjoy laser-quality visuals in a wider range of environments.
The VL7860 offers great versatility during installation with 1.6X zoom, allowing users the flexibility to position the projector at a range of different throw distances.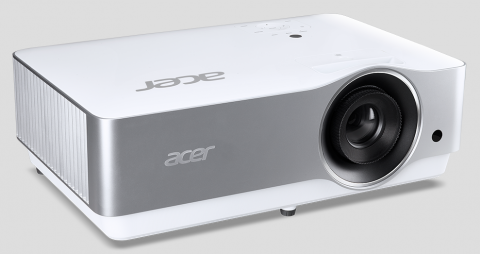 Now, moving further, the Acer P8800 projector also comes with TI XPR technology, serving more than 8.3 million on-screen pixels – four times that of a Full HD screen. Combining this 4K UHD sharpness with a brightness of up to 5,000 lumen keeps images vivid and crystal clear regardless of daylight, throw distance or venue size. This is all brought together with a 1,200,000:1 contrast ratio that delivers vivid blacks and brilliant whites on screen.
Along with the same AcuMotion technology in the VL7860 as well as the same Rec. 709 and Rec. 2020 capabilities, these display features work together to deliver a richer viewing experience.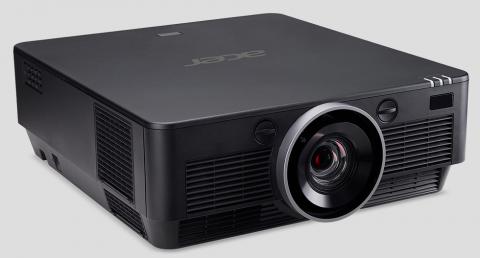 Easy control of the projector is provided with the Crestron Network System which allows LAN-based or multi-user control of the screen. During installation, the P8800 offers great flexibility in terms of placement and image adjustment with 1.96X motorized zoom, H/V lens shift and a central lens design.