Google Pixel 2 Spotted On US FCC Website | TechTree.com
Google Pixel 2 Spotted On US FCC Website
The documentation confirms HTC U11-like squeezable frame features.
After all the leaks and speculations we have come across over the past few weeks about the upcoming smartphone Google Pixel 2, it looks like, the device has finally made it to the US FCC website.
The Google Pixel 2 was first spotted on the US FCC website by Android Police, and the documentation confirms that the regular variant will be manufactured by HTC, just as suggested earlier. However, the leak also reveals that the smartphone would be featuring a squeezable frame just like HTC U11.
Being called as the 'Active Edge' squeezable features, it would essentially allow users to perform certain functions by just squeezing the smartphone frame from the sides. Adding further, the documentation further suggests the Pixel 2 smartphone would be featuring 64 GB internal storage, 4 GB RAM, NFC, Bluetooth, and WiFi 802.11 ac.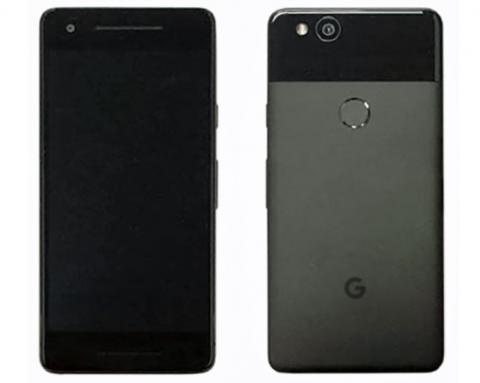 We may also expect the smartphones running on Android 8.0.1 while being powered either by Snapdragon 835 or 836 processor under the hood. However, earlier reports have touted that these phones would be the first to sport the Qualcomm Snapdragon 836 SoC>
Apparently, according to Android Police, the original Pixel smartphones were spotted on the FCC website around the same time last year, which clearly hints at an October launch.
To recall, previous leaks have so far hinted at a 4.95 inch FHD and 5.99 inch QHD displays for Pixel 2 and Pixel XL 2 respectively. And, it has also been tipped earlier that, while HTC manufactures the regular variant, LG would be taking care of the XL variant's manufacture.
TAGS: Android, Google Pixel 2