Microsoft Confirms Windows 8 Upgrade For India; Priced At Rs 700 — With Major Caveat | TechTree.com
Microsoft Confirms Windows 8 Upgrade For India; Priced At Rs 700 — With Major Caveat
Valid only if you buy a new PC preloaded with Windows 7 OEM between 2nd June, 2012 and 31st January, 2013.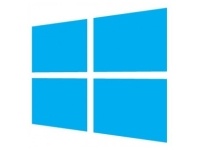 Not long after pricing the Windows 8 upgrade for existing Windows 7 users at $15 (Rs 850 approx) internationally, Microsoft has confirmed the Windows Upgrade Offer for India. The upgrade will be in the form of a downloadable copy of Windows 8 Professional, priced at Rs 700. However, there's a big catch. The offer is valid only if you buy a new Windows 7 PC bearing a valid OEM Certificate of Authenticity (COA) between 2nd June, 2012 to 31st January, 2013. You aren't eligible for the upgrade if your PC has been purchased prior to the aforementioned date, or if it didn't come preloaded with Windows 7.
Discount notwithstanding, do remember that the total cost still comes around to the premium you pay for the OEM version of Windows 7 combined with the extra 700 bucks for the Windows 8 upgrade. Consumers buying PCs preloaded with Windows 7 Home Basic, Home Premium, Professional, or Ultimate, replete with a matching and valid OEM COA in the aforementioned period are eligible for this offer. Unfortunately, those with Windows 7 Starter Edition have been excluded from this programme.
The new OS, however, must be downloaded before the program expiration at the end of February 2013. Consumers who register for the offer will be able to download Windows 8 from the release day onwards. The upgrade can be installed on any eligible and compatible Windows PC and is backed by 90 days of support from Microsoft. Click here to learn more about the upgrade offer, while these FAQs should address any queries you may have.