Amazon's Very Own Messaging App May Be In The Works
Called as 'Anytime' the app is being subject to a couple of surveys conducted by Amazon, according to reports.
Amazon seems to be working on its very own messaging application called as 'Anytime' according to a new report published on AFTV News.
The post has published a couple of screenshots which may be of a survey being conducted by Amazon about a new messaging service.
By looking at the screenshots shared by AFTV News, we can expect the Amazon Anytime app to be an all-in-one feature rich messaging app. It is also being suggested that the app would compete even with many social networks out there.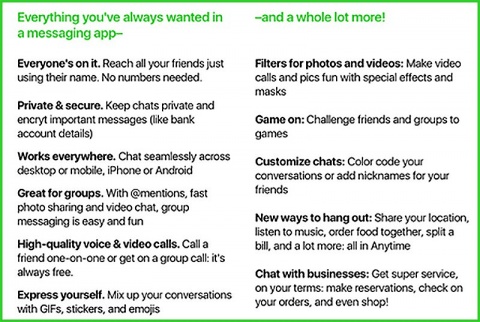 However, it seems like the focus is mainly on messaging, including voice and video calls. Along with this, it is expected that 'Anytime' would allow users to play games, listen to music and do much more in groups. You may even order food online.
Further, the new service is also expected to work everywhere — be it desktop, iPhones or Android. The chats are also touted to be kept private. And, interestingly, you can reach your friends just using their name unlike WhatsApp where you need their numbers.
So, if the company launches its messaging app 'Anytime', one question that bothers us is — 'Would Amazon be one step closer in dominating the world'. Ah, lets wait and watch!
TAGS: Amazon, Amazon Anytime