Facebook And Xiaomi Together Working On A Wireless VR Headset | TechTree.com
Facebook And Xiaomi Together Working On A Wireless VR Headset
The idea behind this VR headset is that you should be able to use it without the need of a smartphone or a high-end system.
After almost three years since Facebook acquired Oculus, It looks like the social media giant is working together with Chinese technology company Xiaomi to come up with another VR headset which is reported to be priced around $200, according to a post published on Bloomberg.
It is reported that the social media giant would be unveiling a much cheaper wireless device in order to popularise virtual reality, later this year. It is said that the Facebook's new VR headset would be in-fact bridging the gap between cheap headsets like Gear VR and high-end gaming rights such as Oculus Rift.
The new VR headset doesn't need to be tethered to a PC or phone, and it will work as a standalone device, according to a recent Bloomberg post. It is further claimed to represent as an entirely new category in the virtual reality segment.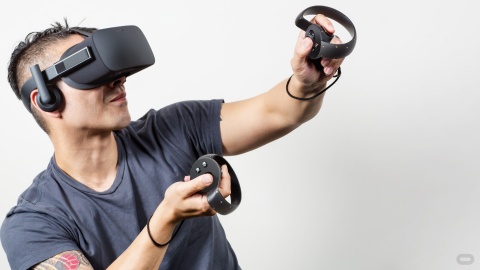 Pretty much like every other VR headsets in the market now, this new headset will also be focusing on playing games and watching videos. Adding further, we also know that the new headset is code-named as 'Pacific' and is said to be a more compact version of the Oculus Rift.
However, it seems that the device's design and features are not yet finalised except the mere idea of developing it as a standalone unit. And, since Xiaomi is in the collaboration, it is also expected that there will be a custom version of this new device specifically for China. The headset will be most likely having Xiaomi software that runs on it.
TAGS: Facebook, Oculus Rift, VR Headset, Xiaomi