NanoPhone C Launched In India; Smaller Than A Credit Card
The phone is claimed to be the world's smallest GSM phone and is available at Rs 3,940.
E-commerce website Yerha.com has recently launched so-claimed 'world's smallest GSM phone' dubbed as the Elari NanoPhone C, which is touted to be no biggest than a credit card.
Available in India for a price of Rs 3,940, the Elari NanoPhone C comes in three color variants — Black, Rose Gold, and Silver. It comes with a 1 inch 128 x 96 pixels TFT display while it runs on RTOS and is powered by MediaTek MT6261D processor paired with a 32 MB of RAM. Yes, it is not a smartphone, but a feature phone!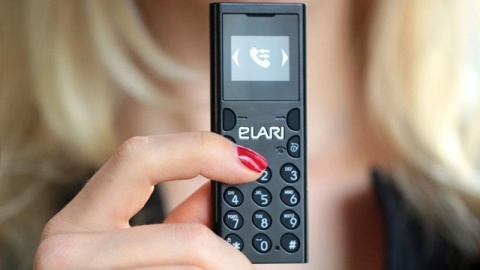 The NanoPhone C also features 32 MB of internal storage and 280 mAh battery which is claimed to offer around 4 hours of talk time. The device comes with a MP3 player, FM Radio, voice recording and phone recording functions. Further, it features a 3.5 mm headphone and a micro USB port.
The device also has Bluetooth connectivity and using this connectivity options, the NanoPhone C allows users to connect with Android and iOS device. Thus, you can accept and make calls from connect smartphones. It is also worth mentioning that the NanoPhone C lacks both rear and front camera.
TAGS: NanoPhone C