Download: Humble Indie Bundle V | TechTree.com
Download: Humble Indie Bundle V
Pay whatever you can for five of the best independent games including Limbo, Psychonauts, And Bastion; will be available for two weeks.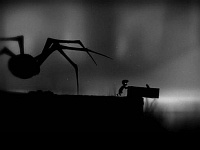 It's widely accepted that there's a special place in hell, reserved for those who pirate games from independent developers (indie games). However, every once in a while, along comes the Humble Indie Bundle that lets the pirates make up for their sins. The idea is simple, pay whatever amount you are comfortable with, for a bundle comprising of some of the most celebrated games by independent developers. In its fifth iteration, the Humble Indie Bundle V includes hits such as Psychonauts, Limbo, Amnesia: The Dark Descent, and Superbrothers: Swords & Sworcery EP.
If you pay more than the average ($7.64, as of this writing), you even get Bastion, which is counted as one of the best games of 2011. That's amazing value for games that would otherwise cost over $110 (Rs 6200 approx). The bundle also throws in original game soundtracks for each title. You can even decide how many of those dollars go to the developers, the Humble Indie Bundle team, and charities such as the Electronic Frontier Foundation and Child's Play.
All downloadable games are DRM free. Even if you're a cheapskate and pay just a dollar, you can still claim your downloads on Steam as well. The bundle will be available for another 13 days, so make sure you move fast and get it while it's hot.
Developer: Various
Size: Variable
Licence: Retail
Price: Min $0.01 (Rs 0.56), at least $8 (Rs 450) to get the full bundle
Platform: PC
Download Page: http://www.humblebundle.com/