Daiwa Launches FHD LED 48 Inch Smart TV For Rs 31,990
The smart TV comes with a dual core processor, 1 GB RAM, and 8 GB ROM, along with two 10W box speakers.
Daiwa has today announced the launch of its new smart TV, L50FVC5N, which is touted to offer a galaxy of possibilities with its Smart Web Cruiser Remote and best entertainment with its Box Speakers.
Priced at Rs 31,990, the smart TV comes with a dual core processor paired with 1 GB RAM and 8 GB internal storage, which allows users to run multiple apps and surf through the smart content while watching TV as well.
According to a press release, the TV comes with a unique feature that kills apps running in the background when not in use. Closing down these apps not only frees the RAM but also optimizes your TV Performance.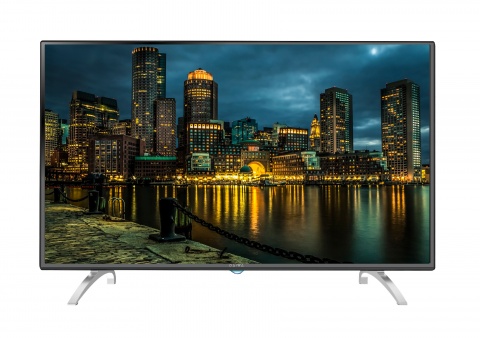 It comes with a super thin bezel design with glossy finish on glossy aluminium stands, and includes two powerful 10W box speakers that are touted to offer distortion free bass, crisp and crystal clear audio quality whether you are watching a movie, TV show or simply listening to music.
Also, according to the press release, the android based operating system allows streaming any channel at any time. You can project any digital content from your gadgets right onto your television with the screen mirroring facility or M.Cast.
The TV along also comes with 2 HDMI Connectivity and 2USB Input that allows you to connect multiple devices. Furthermore, with the Wireless Headphone Control you can use your favorite headphones, and enjoy endless songs and movies without even disturbing your partner.
The LED 48inch Smart TV- L50FVC5N comes with a 2 Years extended Warranty. Available on Online stores with Flipkart, Ebay, PayTM and Shopclues, the product will be made available offline soon, claims the company.