Final Fantasy XV : A New Empire Now Available For Android And iOS
The new instalment is claimed to have the largest open-world MMO in the FF franchise.
Epic Action, an MZ Studio has recently announced the launch of its new mobile game 'Final Fantasy XV: A New Empire' globally in collaboration with Square Enix. The mobile MMO game, a first for FINAL FANTASY XV, is available now worldwide in the Apple App Store, on Google Play, and in Amazon Marketplace.
Speaking about the game, the new release expands the universe of players by making the game available to anyone with a smartphone or tablet. Users can also create alliances and battle with each other live, in real-time, on a global stage, as part of an ever-evolving story.
According to the game description as given on Google Play Store, you can explore the endless world of Eos, hunt for treasure, defeat monsters, and join Guilds to meet reliable comrades. You can play with Noctis, Cindy, Lunafreya, and many more of your favorite characters in the largest open-world MMO in the series.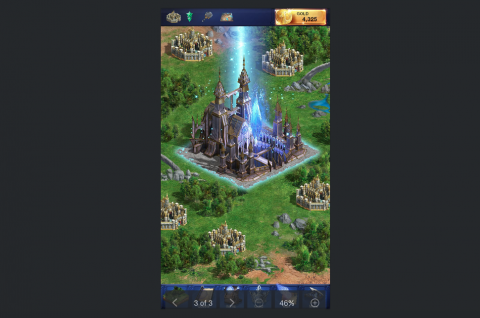 In a recent press release, MZ CEO Gabe Leydon has said, "Final Fantasy XV has become an iconic cultural force with a passionate global community and we are huge fans," further adding that this game is part of the 30th anniversary of the Final Fantasy franchise.
"The partnership with MZ breathes new life into the mobile gaming world," said Yosuke Matsuda, President and CEO of Square Enix. "We are delighted that the talented team at MZ, with a successful track record in developing and publishing global mobile games, has adapted the FINAL FANTASY XV universe into a mobile strategy game." Hajime Tabata, Director of FINAL FANTASY XV adds, "I'm very pleased to be able to work with such an amazing partner on this new FINAL FANTASY XV, which players around the world will be able to enjoy together."
TAGS: Final Fantasy, Android, Apple iOS 10