MWC 2017 : Qualcomm Launches Wear 1200 Platform | TechTree.com
MWC 2017 : Qualcomm Launches Wear 1200 Platform
The new Snapdragon 1200 takes advantage of emerging LTE narrowband technologies.
Qualcomm has today announced its new LTE categories M1 (eMTC) and NB1 (NB-IoT) connectivity to the wearables industry with the launch of the new Qualcomm Snapdragon Wear 1200 platform, at the on-going Mobile World Congress (MWC) Shanghai.
According to a recent press release, Snapdragon Wear 1200 takes advantage of the wide coverage provided by emerging LTE narrowband technologies, or LTE IoT, to help usher in a new generation of ultra-low power, highly energy efficient, always connected, and cost-efficient experiences to targeted purpose wearable devices such as kid, pet, elderly, and fitness trackers.
The company also explains on its official blog post that Snapdragon Wear 1200 complements the existing Snapdragon Wear 1100 and Snapdragon Wear 2100 platforms.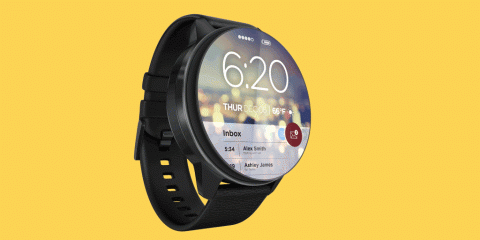 "The smart wearables industry continues to grow with prolific innovation across targeted opportunities such as kids, pets, elderly, and fitness," said Pankaj Kedia, senior director, product management, Qualcomm Technologies, Inc.
He also further added, "To effectively scale, these opportunities require ultra-low power, highly energy efficient, always connected, and cost-efficient solutions. With the introduction of Snapdragon Wear 1200, we extend our wearables offerings to bring LTE IoT categories M1 and NB1 to connect the next generation of wearable devices and provide an exciting complement to our highly successful Snapdragon Wear 2100 platform for smartwatches."
Snapdragon Wear 1200 is said to be a multimode platform for those wearables which demand smaller size, longer battery life, smarter sensing, constant location, robust security, and an always connected experience with comprehensive coverage.
The new platform's location features include support or GPS, GLONASS, Gallileo and BeiDou constellations, low power geofencing, and Qualcomm Technologies' cloud based location services with comprehensive global terrestrial positioning using Wi-Fi and cellular service.
TAGS: Qualcomm, MWC Shanghai, MWC 2017