TaoTronics Launches Bluetooth And Wired ANC In-Ear Headphones in India
Both bluetooth earphones come with aptX Pure Sound support.
TaoTronics has recently announced the launch of its new Bluetooth and Wired ANC In-Ear Headphones in India via distributor Origin Marketing.
The Bluetooth Sports In-Ear models are TT-BH06 and TT-BH07 which are priced at Rs. 2190 & Rs. 2490 respectively while the ANC In-Ear model EP01 comes with a price tag of Rs 3,490. All models are now available for purchase at top e-commerce stores including Myntra and retail outlets.
Technically speaking, the BH-06 and BH-07 comes with 'aptX Pure Sound' and Bluetooth 4.1 support. Also, adding further, the TaoTronics Bluetooth Headphones come with built-in magnet so that they can be connected with each other so they can stay around your neck without falling down.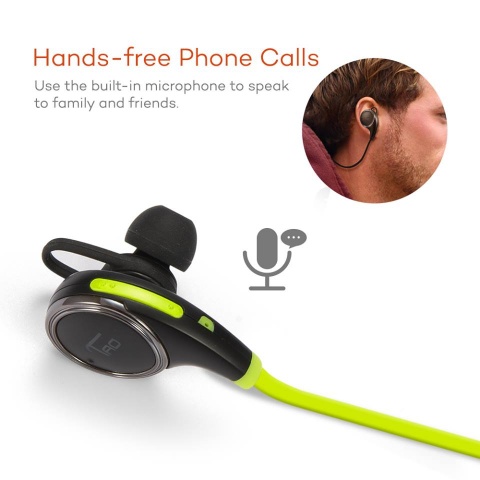 However, the BH-07 earphone comes with in-line controls which allows users to play, pause, or change the volume. It is also said that the in-line controls also allows users to activate Siri or answer calls with just a touch of a button. Also, this earphone supports two connections simultaneously — one can be your smartphone and another, your tablet or any other device.
On the other hand, TaoTronics EP01 Wiress ANC In-Ear headphone comes with a built-in microphone as well, along with a battery which is capable of playing around 15 hours of continuous audio be fore the next recharge.
TAGS: Bluetooth Earphones