Oppo Rolls Out Teaser Video Of Oppo R11
The smartphone comes with a dual rear camera setup with 16 MP and 20 MP sensors.
After being leaked for a couple of times over the last few weeks, Chinese smartphone company Oppo has finally rolled out an official teaser video showing the upcoming Oppo R11 smartphone.
According to the video, we can see that the R11 would be featuring a dual camera setup on the back, and its vibrant color options including black, gold, and pink.
By obverting the video, we pretty much feel that the main priority would have been given to the camera module on the back which is made up of a 16 MP sensor and a 20 MP sensor. The device also sports a 20 MP selfie camera.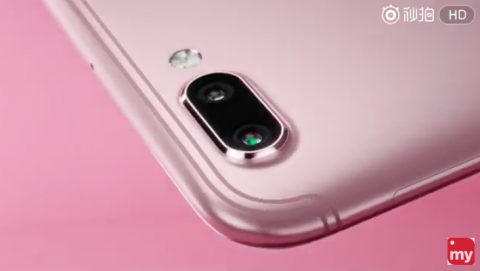 The Oppo R11 has been rumoured to be powered by a Snapdragon 660 processor and features a 5.5 inch HD touchscreen. The device also includes a 4 GB RAM and 64 GB ROM, a fingerprint scanner, and a 3,000 mAh battery. The device is also said to come with a 'Plus' variant with 6 inch FHD display, and a 4,000 mAh battery.
Having said that, it is expected by many tech gurus that the Plus variant would also be launched the same date as of Oppo R11 launch — the June 10th.
TAGS: OPPO