Nearly 36.5 Million Android Devices Affected By Judy Malware | TechTree.com
Nearly 36.5 Million Android Devices Affected By Judy Malware
The malware generates fraudulent clicks on ads and generates revenue.
Just when our systems suffered from a ransomware attack, it looks like the bad luck hit our smartphones as well. Nearly 36.5 million Android users may have been affected lately via Google Play, thanks to Judy Malware.
According to researchers at CheckPoint, as per a recent report published on Gadgets360, 'Judy' is an auto-clicking adware that was found on 41 apps developed by a Korean company.
Speaking about Judy, the malware is capable of generating fraudulent clicks on advertisments, thereby generating revenues. According to researchers, the malware has affected between 8.5 million and 36.5 million Android devices, however, Google seems to have managed to actually get rid of the malware from the Google Play Store.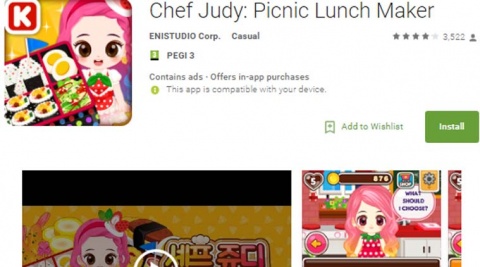 Interesitngly, the name for the malware, 'Judy', was given by CheckPoint based on the title character in Kiniwini's app. But, how does this affect your device? With the help of this malware, hackers will be able to create an innocuous app that can get around Google's Bouncer security screening and is added to an app store, according to a report published on PCMag.
In-fact, researchers at CheckPoint have also claimed that those apps that were discovered with 'Judy' have been in the Play Store for several years now, but updated recently. While there has been no clarity on how this malware ended up in almost 41 apps on Google Play and also, for how long this has been going on, CheckPoint mentions that the actual spread may be unknown.
TAGS: malware, Android, cyber security