Samsung Launches QLED TVs In India; Showcases An Innovative TV As Well
The price of these new QLED TVs start from around Rs 3 lakh and goes all the way up to a whopping Rs 25 lakh.
Samsung has recently launched its flagship premium line-up of QLED TVs in Bangalore and also showcased its innovative TV, The Frame. The new QLED TVs come with price range varying from Rs 3,14,900 all the way up to Rs 24,99,900.
According to a recent press release, Samsung claims that its QLED TVs come with four global first innovations. They achieve 100% Colour Volume, the HDR 2000 functionality brings out hidden details, an Invisible Connection keeps your living room clutter free and One Remote Control offers an intuitive experience.
Also, on the other hand, these TVs come with No Gap Wall-mount and an optional easel-like Studio Stand light. These QLED TVs also sport a slim, sleek, and premium metal body with a nearly bezel-less display.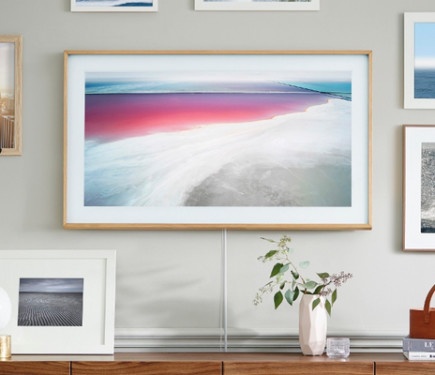 "QLED TV, powered by Samsung's quantum dot technology, provides true-to-life images that no other TV can match. It empowers you to think about the television in a new way, bringing art and entertainment into new parts of your home. The QLED TV is as beautiful when turned off as it is when it's on and will help us grow the demand for premium TVs as well as our market share in India even further," said Rajeev Bhutani, Vice President, Consumer Electronics Business, Samsung India.
QLED TVs will be launched in three series, Q9, Q8 and Q7, in 55 inches (138 cm), 65 inches (163 cm), 75 inches (189 cm) and 88 inches (223 cm), starting May 2017.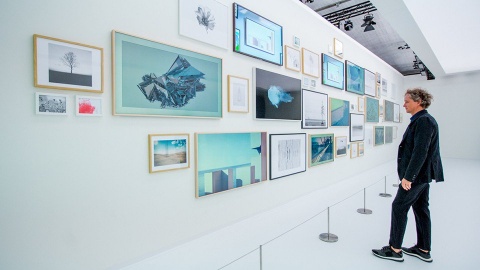 In addition, Samsung's latest Smart View App allows users to seamlessly share content from their smartphone to the TV. Users can enjoy a more personalized experience with the new 'Smart Hub' interface on the 'Smart View' app. The Smart View app supports both Android and iOS mobile devices.
Moving further, its innovative TV, The Frame, comes with unique set of features that allow users to select from a collection of more than 100 art pieces in different categories, and transform the display into a work of art instead of fading to black like a conventional TV. The Frame also comes paired with numerous options for art layouts and colours, as well as customizable accessory options including interchangeable bezels and an optional Studio Stand.
TAGS: Samsung