Intex Launches Front-Load Fully-Automatic Washing Machine | TechTree.com
Intex Launches Front-Load Fully-Automatic Washing Machine
The washing machine comes with 16 unique wash programs with digital display and memory backup.
Intex Technologies has recently launched its first 6.0 kg front-loading washing machine with the model number WMFF60BD, which comes with 16 unique wash programs. The washing machine is priced at Rs 23,490.
The Front-Load fully-automatic model comes with a PMC metal body, and 16 unique wash programs as we mentioned above, according to different cloth types. The temperature can be selected from 20 to 95 degrees and the spin speed can be selected from 400 to 1000 rpm.
The washing machine also feature 'memory backup' which helps in resuming form the same cycle timing when the power supply is interrupted, while it sports a big digital display. It also comes with a stainless steel drum with tiny holes to discharge water during spinning.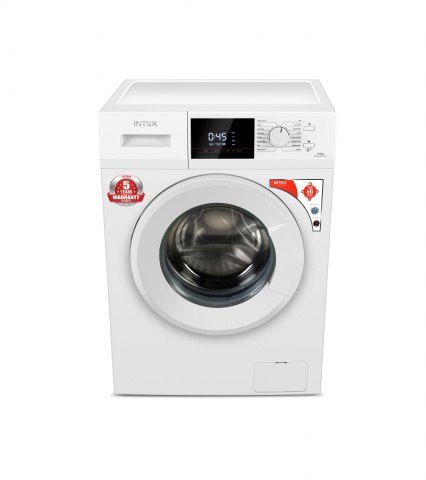 Also, according to the company, the honeycomb steel drum has a very specific design in which clothes do not come in direct contact with holes edges rather they move through a smooth curve surface, which results in damage free washing. It also offers the Delay Start Button where the machine selected programs can be stored between 1 to 24 hrs and will be started per delay start timing set in the machine.
'Intex has been delighting consumers for 20 years with a wide range of products. Keeping the consumer needs and demands in mind, we have enhanced our washing machine range with fully-automatic and now with front-loading model supported with the best of design & technology at competitive pricing. We have always received a phenomenal response to our products, which has motivated us to regularly introduce new and innovative product ranges, '' stated Nidhi Markanday, Director & Business Head, Intex Technologies.
TAGS: Intex