This Unique Game Educates Young Drivers About Road Safety | TechTree.com
This Unique Game Educates Young Drivers About Road Safety
Drive cars on different roads, follow signals and you will be rewarded with coins to purchase better cars.
Did you ever know that India is quote as the road death capital of the world? Over 400 people die everyday on Indian roads and almost all these deaths happen due to driver negligence. And, to educate young drivers about road safety, Games2Win has recently announced the launch a new game called 'Driving Academy India'.
The game allows players to drive car and clear fifty road signs, most of which are never understood by drivers in real life. Players are confronted with typical Indian signs such as Stop, No Overtaking, Railway Crossing, Pedestrian alert, etc. and obeying these signs helps players to clear game levels. As a reward, players earn coins that they can splurge on the choicest of cars manufactured by both Indian and foreign brands.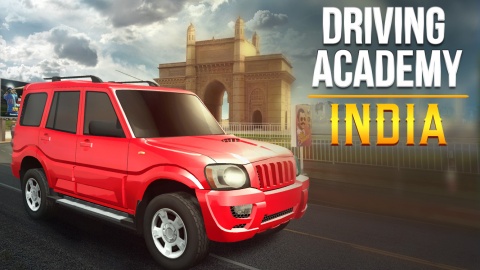 Alok Kejriwal, CEO and Co-Founder of Games2win said, "We timed this game to coincide with the 2016 Motor Vehicles Amendment Bill that has been recently cleared by the Cabinet and promises to impose harsh penalties on rash driving."
He also added, "Our approach is to educate and make young people safe drivers via mobile gaming even before they get behind the wheels of a real car. India is the largest market for Mobile Games and with 70% of the Indian Population under the age of 25, we believe this game is perfect for immediate launch".
TAGS: Mobile Game, Driving Academy India