Sennheiser Announces HE1 Headphones For Rs 45,00,000
The headphone is the successor of the legendary headphone Orpheus HE90, launched around 25 years ago.
German audio equipments manufacturer Sennheiser has finally announced the launch of its limited edition HE1 headphone, that comes with a whopping price tag of Rs 45,00,000, which is in-fact costlier that most popular German automobiles including Audi and BMW.
Having said this, a recent report on The Financial Express mentions Sennheiser CEO Andreas Sennheiser quoting the HE1 as the successor to the legendary Orpheus HE90, while talking to IndianExpress.com. To recall, Orpheus HE90 was launched around 25 years ago, and the headphone back then simply created history.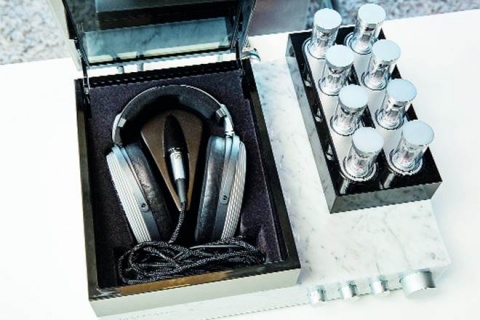 It seems that the Sennheiser CEO has also further explained, "In 1991-92, when we launched the original one, it was the pinnacle of what was possible physically at the time. But we also knew what compromises we made at the time. The engineers always had that at the back of their minds and wanted to change things for the better."
Speaking about the new Sennheiser HE1, these are not just headphones. They are said to come with a pre-amp and DAC housed in Carrara marble, thereby producing a frequency response ranging between 8 Hz and 100 kHz. The company also touts of over 6,000 individual components that can be found in each headset which include gold-vaporised ceramic electrodes and platinum-vaporised diaphragms.
In the same report, it is being said that the company has mentioned that it is capable of producing just one headphone each day. The company would also be allowing users to actually customise the HE1 completely, by allowing them to actually choose different material, maybe another stone, or have something engraved on the headphones.
TAGS: Sennheiser