Edgybees Launches New AR Game 'Drone Prix' For DJI Drones | TechTree.com
Edgybees Launches New AR Game 'Drone Prix' For DJI Drones
The new game is claimed to have been developed specifically for DJI's aerial platforms, to master flying skills.
Augmented Reality Technology company Edgybees has recently announced the launch of a new augmented reality (AR) mobile application dubbed as 'Drone Prix'.
As the name itself suggests, the game is said to be compatible with DJI drones, including the Phantom 3, the Phantom 4 and the Mavic Pro, and is announced to have been developed using DJI's software development kit.
According to a recent press release the 'Drone Prix' is claimed to be the first ever AR mobile app created specifically for DJI's aerial platforms, allowing users, especially new drone pilots, to master their skills in a fun, safe and immersive way.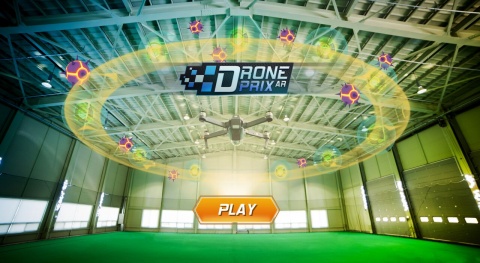 The game is centered on flying the drone through a virtual obstacle course while collecting prizes and avoiding obstacles along the way. Drone pilots can compete over the best performance, points and time for a coveted place in the high-score leaderboard with other drone pilots around the world.
When we first came up with the idea for this app, we wanted to create a new experience for pilots combining the joys of flying with the thrills of gamification. The Drone Prix AR app is really the first augmented reality social game designed specifically to do just that," said Menashe Haskin, Edgybees CTO & Co-Founder.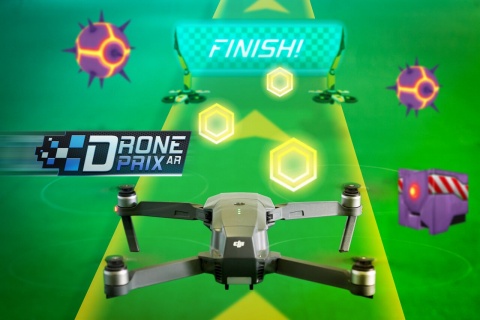 Key features of the Drone Prix app include:
Solo and Competition Modes: Race against the clock to beat your previous score or compete with other users around the world to make it onto the leaderboard.
Flight Assistant: Track guiding will assist the pilot in the 3D space while they navigate around obstacles to collect coins and prizes.
Multiple Courses: Featuring over 30 different obstacle courses, with varying difficulties suitable for novice to experienced pilots.
Social Engagement: Pilots can link their user ID to their Facebook account and share their achievements with top performing pilots appearing on the leaderboard.
Similar to the DJI GO 4 App, the Drone Prix is a mobile app that can be downloaded to the user's smartphone. Once the drone, remote controller and mobile app are powered on and connected, the user will get the drone's camera view on their app, they can then select the course and start flying.
TAGS: drones, augmented reality game