You Can Now Tweet With 140 Characters When You Reply
@usernames won't be counted anymore in your 140 character limits when you reply.
It looks like Twitter has finally understood the difficulty in replying via tweets with the character limit of 140, especially when we are tagging other handles in the reply. It was just not enough for us to express ourself as the character limit even counted @usernames in it.
The micro-blogging website has finally announced that users can now express completely in tweet replies, as they get complete 140 characters. This means that, @usernames are not being counted anymore, starting from today.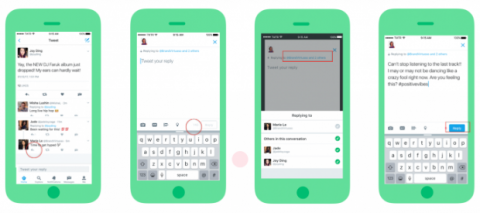 Having said this, Twitter has posted an official blog post explaining how this change can simplify conversations. Accordingly,
Who you are replying to will appear above the Tweet text rather than within the Tweet text itself, so you have more characters to have conversations.
You can tap on "Replying to…" to easily see and control who's part of your conversation.
When reading a conversation, you'll actually see what people are saying, rather than seeing lots of @usernames at the start of a Tweet.
Apparently, Twitter has also posted on the blogpost that the updates being worked upon are completely based on feedback received from Twitter users as well as research and experimentation. Along with this, Twitter has also promised to continue working on how to make Twitter easier to use.
TAGS: Twitter