Fossil And Other Brands Launch Android Smartwatches At Baselworld Trade Show | TechTree.com
Fossil And Other Brands Launch Android Smartwatches At Baselworld Trade Show
Android Wear Smartwatches seem to have taken the centre stage at the watch and jewellery trade show.
While Baselworld trade show is all about watches and jewellers, this year has been quite techie, as a number of brands including Fossil, Hugo Boss, Movado, and more have launched smartwatches running on Android Wear 2.0 in the trade show. This seems to have taken the centre stage this year.
Speaking about the smartwatches, the American watch maker Movado has launched the Movado Connect smartwatch which is said to be available in five styles for men, with expected price tag of around $495. This roughly translates to Rs 32,000, and may go on sale this fall.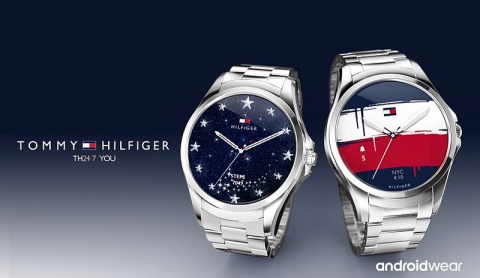 On the other hand, Hugo Boss has also unveiled its first Android Wear smartwatch, which may go on sale in August for $395 (roughly Rs 25,700). Speaking about this smartwatch, it was first reported by wareable.com claiming that it was announced along side Tommy Hilfiger TH24/7You, and as a follow up of last year's Hugo Boss Smart Classic hybrid watch.
Interestingly, Hugo Boss smartwatches and accessories are being made by Movado. Speaking about the Tommy Hilfiger smartwatch, it comes with a price tag of $299 and would be going on sale later this year.
Lastly, Fossil also showcased its two new smartwatches dubbed as Q Venture and Q Explorist which may come around $255 and $275 based on the variant.
TAGS: Smartwatches