Nokia 150 Dual SIM Feature Phone Now Available Online For Rs 2,059 | TechTree.com
Nokia 150 Dual SIM Feature Phone Now Available Online For Rs 2,059
The feature phone was unveiled back in December, 2016, and now you can buy it on Amazon India and Flipkart.
HMD Global had announced, back in December 2016, the first set of Nokia branded phones, the Nokia 150 and Nokia 150 Dual SIM, which were then announced to be available for purchase in India during the first quarter of 2017.
Now, it looks like the Nokia 150 Dual SIM feature phone has been spotted online on e-commerce portals including Amazon India and Flipkart for a price tag of Rs 2,059. However, the phone is available in both Black and White color options on Flipkart, while Amazon India is selling only Black variant.
Speaking about the specifications of the device, it comes with a polycarbonate shell, along with a 2.4 inch QVGA display and a 1,020 mAh battery. The phone runs on Nokia Series 30+ operating system, while users can play Snake Xenzia game that is expected to come pre-loaded with the device.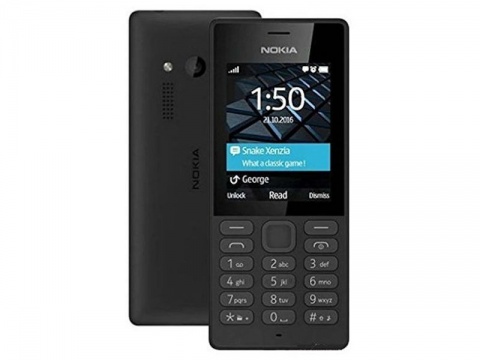 Other features of Nokia 150 Dual SIM phone include MP3 Player, FM Radio. Bluetooth v3.0 with SLAM, VGA Camera with LED Flash, and as the name itself suggests, dual-SIM support.
Having said this, it is also worth noting that other phones unveiled during the MWC 2017 under the 'Nokia' brand are said to be going on sale in the country during Q2 this year. Also, if you are waiting for the remake of the legendary Nokia 3310, do keep in mind that the device is expected to be launched ahead of Nokia Android phones.
TAGS: Nokia