LG Launches Bluetooth Headset 'Tone Ultra'
The new headset features JBL Signature Sound and comes with a music play time of around 13 hours.
LG has recently announced the launch of its new bluetooth headset dubbed as the 'Tone Ultra', which comes with the 'around-the-neck' design and JBL Signature Sound and Quad-Layer Speaker Technology. The headset is said to be priced at $99.99, available in Sprint stores today.
The JBL Signature Sound in the new LG Tone Ultra is said to improve listening experience by playing pure and accurate extended bass. Also, the headset comes with a battery life of more than half a day, once fully charged.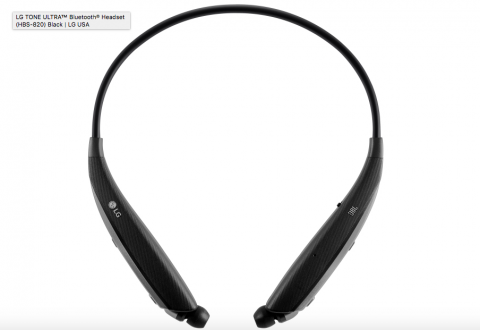 The new LG Tone Ultra now features dual MEMS microphones, for clear voice calls and uninterrupted conversations. The easy-to-reach buttons on the side of the headset make it simple to switch between your phone calls and your playlist. And, turning up the volume and rewinding or fast-forwarding through your playlist without having to fumble with your phone is just as easy with the new bluetooth headset.
"Not only does the newest LG Tone Ultra feature an ultra-sleek and slim design that's lightweight, we've brought back the JBL Signature Sound for an extended bass experience that's purer and more accurate," says Bruce Tripido, LG Senior Director, U.S. Accessories. "Now, no matter where you go – from the gym to the office – you'll have ultimate control of your audio experience with the LG Tone Ultra."
TAGS: LG, Bluetooth Earphones