Chrome 57 Rolled Out For Mac, Windows, And Linux | TechTree.com
Chrome 57 Rolled Out For Mac, Windows, And Linux
The new version is also being rolled out on iOS and users will get the rumoured Read Later feature.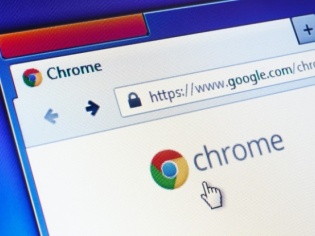 Google recently rolled out Chrome 57 to Mac, Windows, and Linux operating systems, which is claimed to bring in a couple of upgrades and also enhance the overall browsing experience. It is being said that one of the significant improvements found in Chrome 57 is improved battery life, which is claimed to have been achieved by reducing power consumption of background tabs.
According to a recent post published on Gadgets 360, background tabs in Google Chrome were until now consuming nearly around third of the browser's power usage on laptops. Now, the latest version will be using a better throttling management technique and thus, will be limiting the timer fire rate for background tabs that use excessive power.
The recent blog post published in Google's Chromium blog mentions, "Chrome 57 will delay timers to limit average CPU load to 1% of a core if an application uses too much CPU in background. Tabs playing audio or maintaining real-time connections like WebSockets or WebRTC won't be affected."
The post written by Alexander Timin, Software Engineer and Power Saver also adds, "We've found that this throttling mechanism leads to 25% fewer busy background tabs. In the long-term, the ideal is for background tabs to be fully suspended and instead rely on new APIs for service workers to do work in the background. Chrome will continue to take steps in this direction to prolong users' battery life, while still enabling all the same experiences developers can build today."
Having said this, just as expected, the new version of the web browser is also being rolled out currently on iOS with version numbered as 57.0.2987.100. Interestingly, this version is expected to bring in the rumoured Read Later feature, pretty much like what we have seen in Safari. So, according of Google, these saved pages can be accessed without an Internet connection as they will be saved on to your device.
TAGS: Google