Fastrack Launches Reflex Activity Sensor For Rs 1,995 | TechTree.com
Fastrack Launches Reflex Activity Sensor For Rs 1,995
The activity sensor comes with splash resistance, and thus cannot be worn while taking shower.
Titan's sub-brand Fastrack has recently launched a new activity tracker dubbed as Reflex in India for a price tag of Rs 1,995. The activity tracker is said to be available in different colors with dual-color bands. In the sense, the outside of the band comes in one color while the inside has another.
Technically speaking, the Fastrack Reflex is compatible with Android and iOS, and the device is capable of showing notifications for phone calls and text messages, while it also supports vibration alarms. This means, if you have been inactive for a while, you will be reminded by the tracker to take a break from your work and walk around for sometime.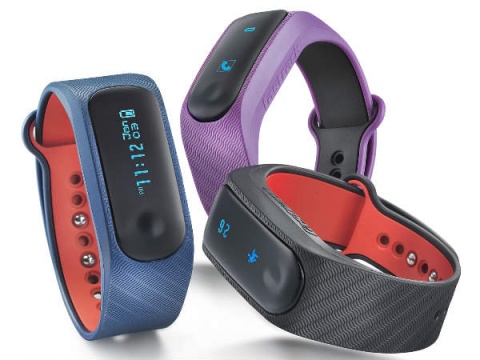 Also, according to the company, the Fastrack Reflex comes with splash resistance, which means the device cannot be worn while you are in a shower. However, as long as charging the device is concerned, you can use any USB adapter or USB ports that are present on your laptop or desktop PC.
Speaking more about the device, we can see it clearly in competition with the Xiaomi Mi Band 2, though the Reflex does not have a heart rate sensor unlike its competitor. This is the only down-point that we can think about.
TAGS: activity tracker