Gmail For Android App Now Supports Long Press Feature
You can compose a mail directly by long pressing on the icon on your homescreen.
Google has recently rolled out an update to its Gmail app on Android, and with this latest update, the tech giant has introduced a new way to compose a mail. Well, the app now supports the new feature that is available on Android 7.1 Nougat - 'long press the icon'.
If you long press on the Gmail icon, you can choose 'Compose' from the list of options that appear on the screen to easily compose a mail. Also, if you have multiple accounts, you will be displayed all your Gmail accounts there, from which you can select the one you wish you login to. This is definitely like a dream feature that we all have been waiting for.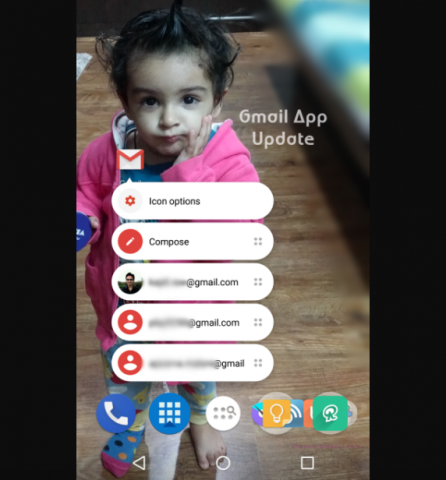 Additionally, you can even drag and drop the account ID from the list and create a shortcut for the particular ID on your 'Homescreen'. Pretty easy right?! However, this feature can be experienced only if your smartphone runs on Android 7.1 Nougat or higher, which is pretty rare as of now, apart from OnePlus 3, OnePlus 3T, Pixel, and Nexus 6P and 5X.
TAGS: Android 7.1 Nougat, Gmail