BlackBerry Aurora Press Image Leaks Online | TechTree.com
BlackBerry Aurora Press Image Leaks Online
The device may have been designed by PT BB Merah Putih instead of TCL.
A new press rendering of an upcoming BlackBerry smartphone dubbed as BlackBerry Aurora seems to be making rounds on the Internet today. In-fact, to recall, the same smartphone's live images were leaked earlier, though it was known via its model number BBC100-1.
The press rendering that we have witnessed today is in line with the live image that was leaked earlier, and interestingly, a report published on TechieState.com mentions that this device was said to be Indonesia exclusive. Also, the report adds in that the device hardware may have been designed by PT BB Merah Putih instead of TCL.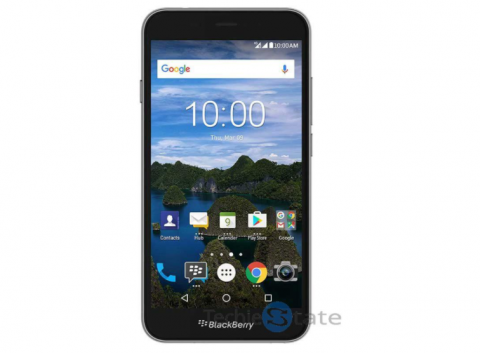 To recall, the smartphone had also surfaced earlier for certification in Indonesia, and reports claim that this may be the company's first dual SIM device.
Speaking about the hardware specifications, the alleged details so far reported for the PT BB Merah Putih-made BlackBerry smartphone include a 5.5 inch HD screen, 3,000 mAh battery, 3 GB RAM, 32 GB ROM, and a Qualcomm Snapdragon 425 processor powering it up under the hood.
Just as usual, even the specification details mentioned here as those that have been rumoured and thus, we may have take it with a pinch of salt.
TAGS: Blackberry