Sony's PSN Breached Yet Again
93,000 accounts affected by the latest hack.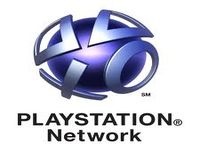 PlayStation Network (PSN) subscribers worldwide are not going to like this. Sony's network has been breached yet again. Reports from CNET.com state that the event took place last week, when hackers managed to retrieve the login IDs and passwords of nearly 93,000 accounts. However, no credit card details had been accessed. This is the second time this year that PSN has been hacked — previously, it was the popular group LulzSec that had caused problems for the company.

These security leaks are certainly spoiling Sony Computer Entertainment's party. On the bright side, Sony claims that only around 0.1% of accounts have been affected. They have already issued notifications to the accounts in question in order to help them reset their passwords. Looks like 2011 is well on its way to becoming SCE's annus horribilis.
TAGS: Gaming, Security, PlayStation, Sony