Iconic Retro Toy Teddy Ruxpin Gets A High Tech Makeover
Comes with new animetronics and and LCD screen eyes.
Teddy Ruxpin has been one of the most popular Cuddlies from the 80s. It was a teddy bear who can talk. Much like the one seen in movies such such Spielberg's A.I. and Seth MacFarlane recent film Ted. Later it lost the market as kids moved to gaming consoles and other gadgets such as the iPad. To make the iconic toy relevant again, the makers of Ruxpin has decided to upgrade him. Now some of these updates make sense, while a some don't.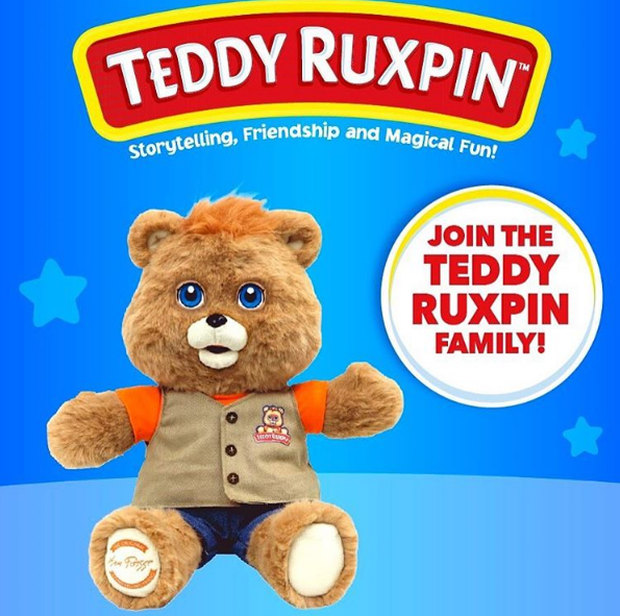 For starters, the updated servo motors make Teddy Ruxpin's movements fluid. It has touch sensors to detect the user. You can connect it to Bluetooth to narrate a story to your kids. I also must admit that it is a quite adorable soft toy. However, its eye are a bit creepy. It seems the manufacturer, Wicked Cool Toys, went overboard with the upgrade and replaced its eyes with two LCD panels. So the eye-contact it makes is backed by animations displayed on this screens, which looks quite weird. To give you an idea, here's exactly how it looks like:

The new Teddy Ruxpin is priced $100, which roughly translates to Rs 7000. The teddy comes pre-loaded with three stories, and you can transfer more via a PC. Each new story is expected to cost in the tune of $6. The Teddy is expected to go hit the stores later this year.
TAGS: Consumer Technology