Samsung Galaxy S8 May Come With 6 GB RAM And 128 GB ROM
We may also see a 4 GB RAM and 64 GB internal storage variant.
It looks like we have another rumour surfacing regarding the most talked about Samsung Galaxy S8, and maybe, we may see the flagship device with 128 GB of internal storage. And, as far as RAM is concerned, it may come in two variants; one with 4 GB RAM and another with 6 GB RAM.
Adding further on this, we may expect both variants to come out in to the market in the form of Galaxy S8 and Galaxy S8 Plus. However, other rumours have been stating that the device may come with 64 GB internal storage as well.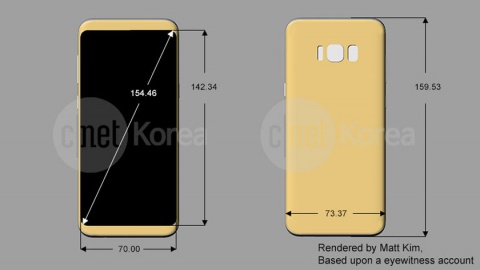 With this said, we may see the device in two variants with 4 GB RAM / 64 GB ROM and 6 GB RAM / 128 GB ROM. However, there seems to be no detailed information on this yet.
Apparently, a recent leak of the Samsung Galaxy S8 pictures show that the smartphone may resemble the Galaxy S7 edge a lot, except for the fingerprint sensor. The last year's Samsung flagship had the fingerprint sensor on the back while now we may see it embedded on the home button.
Also, according to VentureBeat, the Galaxy S8 smartphone may be featuring two different display screens; 5.8 inch and 6.2 inch. Both display screens are said to come with dual curved edge display, which according to BGR, Samsung calls as 'infinity display'.
TAGS: Samsung