Next Google Pixel Smartphone Leaked Online | TechTree.com
Next Google Pixel Smartphone Leaked Online
The tech giant may also come up with a lower-specced Pixel 2 device as well.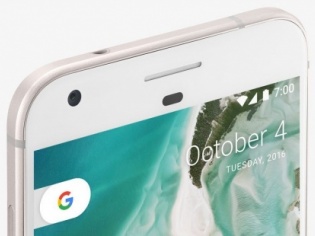 Google Pixel and Pixel XL are still fresh in the smartphone market. But, it looks like the technology giant is already working on their next models, according to a new report published on 9to5Google.com. However, we may have to take this a little lightly as this hasn't been discussed else where yet.
According to the report, 9to5Google has published that Google is working on another smartphone with a better camera and improved chipsets, which may be sourced from two different manufacturers. And, as you may be thinking now, these new Pixel 2 devices are expected to come with higher price tags.
Well, wait for a second. There seems to be another leak from the same source. 9to5Google reports that Google is also working on a lower-end Pixel smartphones which may feature lower-end specs and lower price tag. However, as far as rumours regarding water-proof Pixel smartphones are concerned, it is being said that the feature is 'still on the table'.
Apparently, the report published on 9to5Google claims that a source mentions that Google may be working on an improved camera module, concentrating more on low light photography. That said, the device may not feature large MP sensor but, bring in extra features. However, as we told earlier, you may have to digest this information with a pinch of salt.
TAGS: Google