Tango Launches Fitness Tracker 'Wellness Motivator' In India | TechTree.com
Tango Launches Fitness Tracker 'Wellness Motivator' In India
It comes with a 3D accelerometer motion sensor to capture every single movement and give precise result.
Health Care Success, a Finland based health care technology company has recently announced the launch of its range of activity monitors under the brand name Tango, along with its flagship product dubbed as Tango Wellness Motivator.
According to a press release, Tango Wellness Motivator is CE certified, comes equipped with latest technology, has a sleek design and is available in vibrant colors. The product provides 24 hours activity data including step counts, calories burnt, distance travelled and sleep monitoring.
Speaking about the Wellness Motivator, the company touts of its precision and accuracy. The 3D accelerometer motion sensor captures every single movement of an individual and provides precise results, claims the company in an official statement.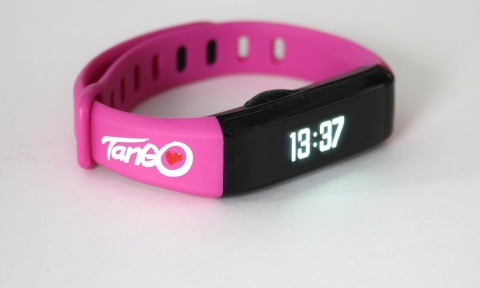 The tracker is water resistant and has excellent battery life which lasts upto three weeks. It also sports LCD display to provide exercise data on your wrist along with an OLED backlight. Additional features include inbuilt automatic exercise timer and target goal and a high-resolution and sunlight- readable display.
Tango Wellness Motivator comes with a mobile app Act2fit which gives analytical report of daily activities. Act2fit also enables users to publish daily activity data on social media. The tracker syncs with the application at the push of a button and works with all leading smartphones and computers. Minimum android versions required are iOS 4s+, iOS 6.0+, iPad touch (5th generation+) and Android 4.3+ versions. Tango Wellness Motivator uses Bluetooth BLE 4.0 connection to connect to the smart-phone.
TAGS: Tango, Fitness Trackers