Samsung Likely To Launch Foldable Smartphone In Q3 2017
According to a report, the company may launch over 1,00,000 units of the new foldable smartphones.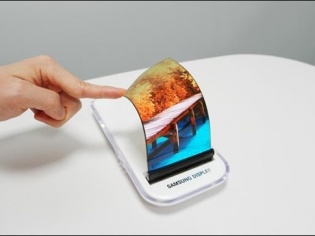 We have been seeing rumours and leaks about foldable displays from Samsung for a while now. But, here's an update. The company's first foldable smartphone may be launched during the third quarter of this year, according to recent report published on koreaherald.com.
The report says that Samsung may launch over 1 lakh units of the new foldable smartphones. It also further explains that the smartphone can be used as a 7 inch tablet when unfolded. "Since the company already secured fold-in phone technology, it was not a big challenge to shift into the fold-out phones," according to the same report.
However, Korea Herald also mentions that the final decision has not yet been made by the company as to whether the smartphone would be unveiled this year or not, mainly due to issues regarding marketability and profitability.
Citing an unknown source, the report also mentioned that the company will be able to make a final decision only after the personnel reshuffle of the company's information technology and mobile communications unit is carried out, in either February or March.
TAGS: Samsung