Reliance May Soon Launch 4G VoLTE Phones Under Rs 1,500 | TechTree.com
Reliance May Soon Launch 4G VoLTE Phones Under Rs 1,500
These phones may not be smartphones in nature, but will support most features of Jio.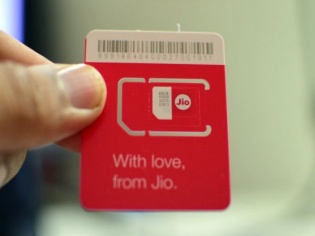 Phones are getting cheaper day by day. But how about a 4G VoLTE phones for under Rs 1,500? Well, it looks like Reliance Jio is about to reach that stage.
According to wide spread reports and claims, Jio is expected to launch low-priced handsets with 4G VoLTE support and free calls (just as we are using now) for under Rs 1,500. In-fact, the price may range from Rs 999 to Rs 1,500.
This definitely reminds us of the original phones that were launched by Reliance way back in 2001 under 'Karlo Duniya Mutthi Mein' scheme. However, it is worth noting that these under Rs 1,500 phones may be feature phones with mere 4G VoLTE support and not smartphones as you may think of.
However, while the cheapest 4G VoLTE phone is currently priced somewhere around Rs 3,000, this definitely is impressive for most of the country's rural population.
If at all this move by Reliance turns out to be true, then it will definitely sync in-line with the request that was recently made by the Indian government to produce phones under Rs 2,000 price tag.
TAGS: Reliance