Lenovo Holographic VR Headset Revealed At CES 2017
The headset is a prototype device and is smaller and lighter when compared to Oculus Rift or HTC Vive.
While earlier reports suggested at a couple of Holographic Headsets to be unveiled at CES 2017 this week, Lenovo seems to have managed in coming ahead of other companies and revealing a VR headset that is said to run on Windows Holographic platform.
According to a recent post published on MSPowerUser.com, the new holographic headset would be weighing around 350 grams and also feature two 1440 x 1440 OLED display panels. Also, it is being said that the headset would be capable of delivering a higher resolution content.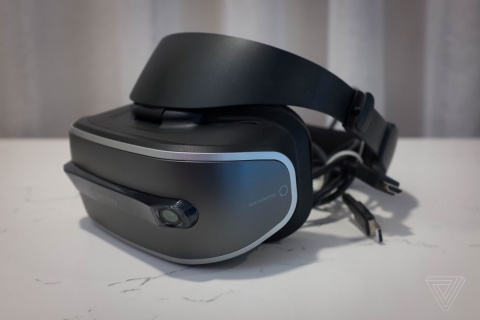 Having said this, the VR headset displayed at CES 2017 is said to be a prototype device that is actually smaller and lighter compared to other tethered PC headsets like Oculus Rift or HTC Vive, mentions a post on TheVerge.
Looking at the headset, we can see that the design is pretty neat and comfortable, with suspended lenses in front of the user's eyes.
MSPowerUser.com also explains that the headset does not come with any motion controller, but it can still be compatible with other Windows Holographic peripherals. Also, according to the post, the expected price tag of the product when it actually hits the shelves may be somewhere around $300 and $400
However, adding further, TheVerge also adds in that the prototype isn't yet functional. This means that we may have to actually wait for the release of Windows 10 Creators Update, which is expected some time in April.
TAGS: Lenovo