Asus To Unveil ZenFone AR At CES 2017: Report | TechTree.com
Asus To Unveil ZenFone AR At CES 2017: Report
Qualcomm's official blog had recently put up a post mistakenly mentioning Asus ZenFone AR's unveil set to happen at CES 2017.
CES 2017 is just a few days ahead, and we have a pretty hot leak. Qualcomm recently put up a post by mistake mentioning about the unveiling of Asus ZenFone AR at CES 2017. The post mentioned that the smartphone would be unveiled this week during CES 2017, on Wednesday.
However, the post seems to have been deleted by Qualcomm now, but GSMArena and other online publications have managed to get their eyes on the post well before the deletion.
To recall, Lenovo Phab 2 Pro was launched a few months earlier as the world's first smartphone powered by Tango, which is a project by Google to bring augmented reality to everyone on a smartphone and to enhance its usages in day-to-day life.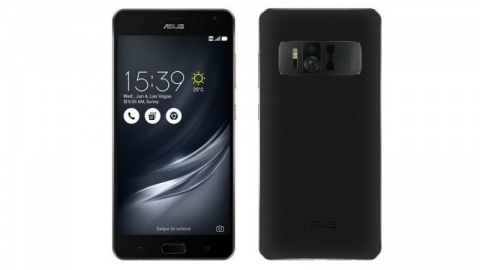 [Asus ZenFone AR as leaked by @EVLeaks]
While the company recently rolled out videos that hinted at nothing but two symbols that again gave no information, it's main intention was to launch the smartphone with huge anticipation. However, it looks like the fun is spoiled now.
Having said that, Qualcomm's post mentioned that the smartphone is world's first Tango-enabled and Daydream-ready mobile device. Also, it is said that the smartphone would be featuring Snapdragon 821 processor which has been seen until now on Google Pixel and OnePlus 3T.
TAGS: Qualcomm, Asus, Project Tango